3 Qualities That All Top Workout Clothes Manufacturers Provide!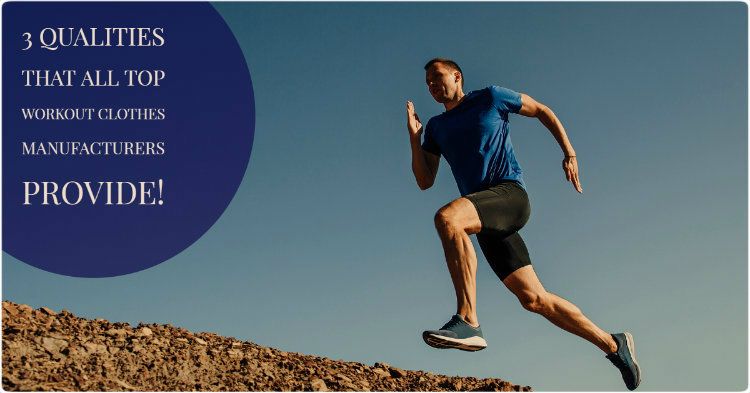 If you aspire to be a retailer and get the best of workout clothing for your store, then you need to learn what is good and what is not. In this blog, we are going to let you in on what the top manufacturers are working on so that you can include it in your bulk orders.
The best wholesale workout clothes today have come a long way from its predecessors, and in this blog, we are going to take a look at what you need for your collection! Let's find out –
Zero movement problems
Today, with the incorporation of so many exercise methods, it is becoming imperative that the workout clothes fit all the blanks. So, you are looking at everything from weights and cross fit, to calisthenics, yoga, and even pilates.
With so much body movement, it is but obvious that the clothes need to support each exercise type effectively. And that is only possible when manufacturers implement fabrics in a way that will best help them to become 360 degree stretchable.
These are the kind of things your store needs to make a mark with your customers!
Tough for obstacle courses
There are certain fitness groups that want to break out from the monotony of gym stations and do something that is more exciting. And to quench this thirst, they are working on things like obstacle courses which need tough apparel.
So, manufacturers are working on things like toughness of fabric, fit, and overall comfort with features like moisture wick – which makes it perfect for such courses.
If you do not have such quality clothing in your collection, then it will become difficult for you to attract this audience and that is what you need to target for!
Filtered for the sun
Outdoor workouts are a lot of fun, only if the sun did not have its UV rays that could put you a lot closer to skin cancer. However, thanks to activewear manufacturer companies, things are a lot different now.
The new generation of sports clothing are more in tune with having great UV rays and can protect you in the sun – considering the high SPFs. As a retailer, getting UV protected clothing is very important, because that is what makes it highly functional in more ways than one.
These are the 3 qualities that your products must have in order to attract the right crowd. So, what are you still waiting for? Get in touch with a manufacturer and place your bulk orders now!