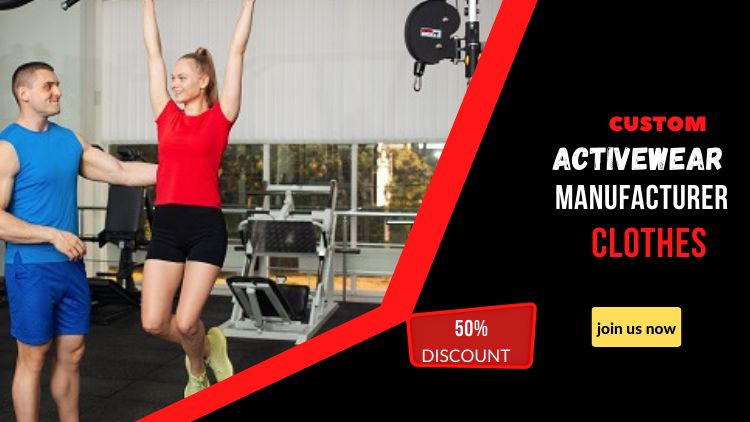 What To Consider When Choosing The Best Activewear Manufacturer?
Choosing the right activewear manufacturer can be a challenging task, especially when you are an ambitious business owner or retailer who wants to stand apart in the crowd. If you are thinking of grabbing quality fitness clothing that is fashionable, durable, and comfortable, then finding the best activewear manufacturer must be your primary concern, and must be coming at the top of your priority list, since they are most important to get the products right.
Activewear or fitness clothing is a kind of clothing that needs thorough expertise in this field, abundant knowledge, and the right approach from its manufacturers. They often involve breathable and stretchable materials and fabrics and the team of designers of the manufacturer needs to be well aware of how to deal with them to produce the finest fitness clothing items.
Looking for the best activewear manufacturer in Australia? Want a few helpful suggestions on how to find one?Well, it is not hard at all, as long as you know what are you looking for and what are your needs and requirements. Still, in order to help you reach out to the top-rated fitness wear manufacturer, there are certain points given below that you must consider.
Work quality
The most essential factor is their work quality.Many companies simply go on with the purchase, ignoring this major point. When you have an activewear clothing business, which is definitely a striving industry, you should always first check the quality of work of the manufacturer. To find out about it, ask them to show you the list of their past clients. Listen to testimonials and get feedback from their previous clients to know about their work ethics. Never rely just on how they are promoting themselves, but remember, being a smart business owner or retailer, it is your duty to do background research regarding them.
The Catalog
See what kind of catalog they have and whether the items in it are what you are looking for. Always keep in mind, that the vast the catalog is, the more variety will be there for you to choose from! From hoodies to shorts to tees to vests to tank tops to joggers to fitness leggings and more, their catalog shoulddisplay all to satisfy you and your workout addict customers.
Knowledge and Experience
In order to check how knowledgeablethey are in this particular niche, ask about options for fitness clothing fabric, their recommendations, and their product development process. Always consider a manufacturer that comes with at least more than a decade of experience in this field.
Customization
Make sure to go with a manufacturer that not only offers the option of clothes customization but also makes itsmooth, easy, and flexible for you to design your own lot. The manufacturer should be able to understand all your bulk creativeneeds, promising you to turn your imagination into a beautiful reality. Also, a good manufacturer will see to it that a sample, inclusive of all your innovative inputs, is provided to you before going ahead with the wholesale production.
Price
Another factor to consider when choosing a good activewear manufacturer is price. You want it to be affordable as much as possible, and especially if you have a small to medium business then,of course, finances are crucial and every single penny counts. The price must be transparent and ensure that you get no unwanted surprises later on, like somewhere during the production process.
Minimum order Quantity
In order to ensure that your business model fits exactly with their manufacturing services, ask about their minimum order quantity (MOQ). The lower it is, the better your purchase experience is going to be.
One of the most eminent activewear wholesale vendors brings a mind-boggling collection of fitness wear, that includes t-shirts, leggings, hoodies, sweats, and more!
Audio Version:- What To Consider When Choosing The Best Activewear Manufacturer?