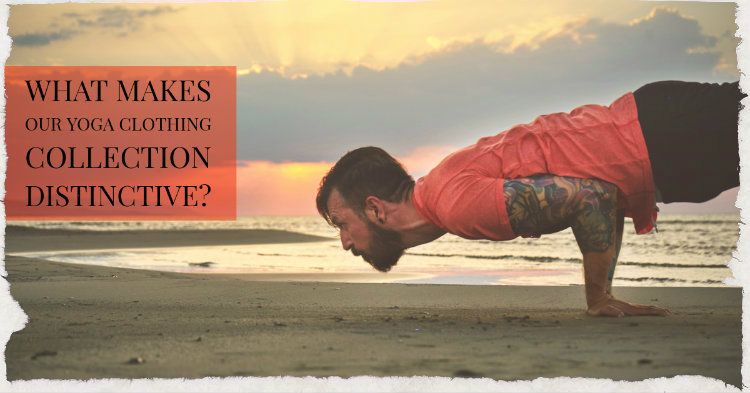 What Makes Our Yoga Clothing Collection Distinctive?
A good quality activewear offers a lot of benefits for the psychological and physiological well-being of the body. Be it for workout, yoga or any kind of outdoor training, activity wear should have distinctive features that will render it suitable for different types of workout regime. One of the popular manufacturers have introduced a collection of wholesale yoga clothing that is made of technologically modified & performance-oriented fabric offering maximum benefits to the wearer during working out. Not only this, the latest trends in yoga clothing has been incorporated in the clothing assortment to make it appealing and stylish. The collection boasts of pieces that will cater to young men and women and leave the retailers spoilt for choice.
Men's yoga clothing pieces
Yoga Jackets: These jackets are made with either of the synthetic fabrics like polyester or nylon. Since these artificial fabrics have extreme sweat-wicking qualities, these are the best choice for an intensive yoga class. The jacket is made of a lighter material but will also keep the body warm. It is suitable for outdoor yoga sessions or classes that are conducted in the winter.
Yoga t-shirts:
Oversized cotton tees may sound comfortable for a yoga class, but it will not offer you with benefits. Invest in yoga t-shirts that are made of synthetic materials. The fabric feels extremely smooth on the skin and can help in evading moisture away from the skin. The yoga tees are made with either a round shaped or a V-shaped neckline.
Yoga shorts:
From short and tight to long and baggy, there are a variety of yoga shorts to choose from. These have a comfortable waist band with chords for extra support. They are also made with a comfortable inner lining so that it feels relaxed while performing the asanas.
Yoga track pants: The easy fit and slightly baggy features of the tracksuit provide a nice appeal to this men's yoga wear. These are made with light synthetic clothes, hence no scope of weighing the body down during the asanas. Available in a variety of colors, these can be worn for other types of workout as well.
Women's yoga clothing pieces
Yoga Racerback sports bra:
Wearing daily wear sports for yoga is a big no-no. Even though it is not as rigorous as other kind of workout, still wearing a supportive sports bra is important. In the collection, the racer back sports bra boasts of broad waistband and shoulder straps that will provide the outmost comfort. The racerback design is not just for style but for functionality as well.
Yoga Tank tops:
Appreciative glances and admiring smiles are bound to come your way if you include one of these tank tops in your collection. These are made in pop colors that provide a glamorous quotient to the outfit. There are also some tank tops available with a built-in bra concept making your exercise a lot more effortless.
Yoga leggings:
Leggings made with the optimum quality fabric is the specialty of the activewear manufacturer. Each pair of leggings reflects the key points like comfort, flexibility and durability. From ombre designs to the seamless solid color to the graphic printed ones, there are a lot of designs to choose from.
Yoga shorts:
The too-hot-to-handle look can be sought by many but can be handled by some. Stylish and functional yoga shorts are manufactured to impress the female fitness freaks. These are suitable for summer yoga sessions as these are light in texture and flexible as well.
Retailers can get yoga clothing from the wholesale activewear manufacturers by contacting them and stating the bulk preferences of the products.