Top Cute Yoga Pants Outfit Ideas For Women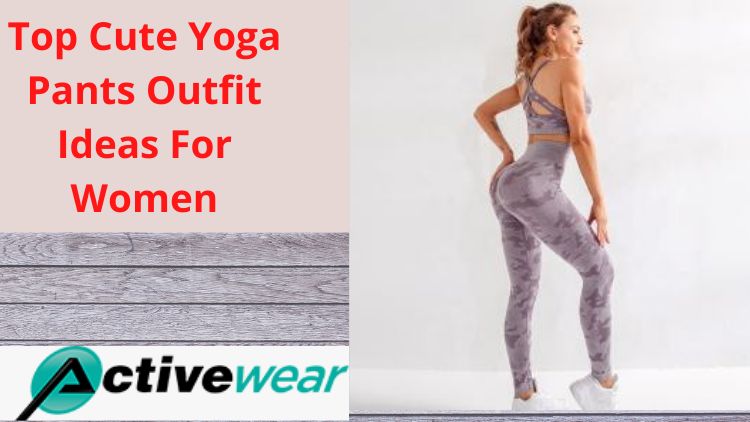 When it comes to yoga pants, comfort is the key to selecting a flattering pair that suits your style preference too. Though various options like skin fit, crop, full length, flared, loose fit crop and full length are there, the skin-fit ones are best suited for your athletic purpose or gym regime. As popularized by top celebrities, you can wear yoga pants as casual wear or for street style fashion as well. If you are a business owner, who wants to enhance your yoga pants collection for women, correspond with one of the reputed activewear manufacturers, also regarded as the best among dance wholesale suppliers. Such an association can then give you access to women's trendy yoga clothing, athleisure wear, dance clothing, workout wear and more.
As Comfy Athletic Wear
Pair a grey and black crop top with your full-length loose yoga pants to exhibit a comfortable and casual style. If you plan to wear yoga pants to the workplace, wear a longer top or collared shirt with long yoga pants.
Simple Yoga Look
A white tank top with your white waist-banded skin fit cropped yoga pants can give you a smart look for yoga and gentle exercising. You can pair the yoga pants with a longer shirt for a casual look.
Casual Summer Style
During summer you can wear an asymmetrical long sleeve top with cropped yoga bottoms and trainers for a great casual look. Finish the look with a matching baseball cap.
Sporty Look
You can select a black color skin-tight yoga pants and pair it with a simple blue V-neck long-sleeved shirt to get a casual and comfy look as you play your favorite sports.
Street Style
Flaunt your trendy street style by pairing your cropped yoga pants with a logo print white t-shirt and a denim jacket. Complete this look with white sneakers.
Work Look
You can even wear yoga pants for work as long as you choose a nice top and some elegant accessories.
Yoga Onesie
You can wear the currently trending onesies and yoga bodysuits to carry out yoga movements with optimum convenience. Go for ones with some sort of detailing like macramé on the back or cut out details on the legs for a hot and happening look.
Breezy Look
Cropped yoga pants and a graphic tee can help you achieve a relaxed Sunday look. You can put on a blazer or long cardigan when going outdoors.
As a retailer who wants to make your women's yoga clothing section comprehensive, you must get in touch with one of the top-notch workout clothing manufacturers with an expansive inventory.
Audio Version:- Click Here
Viedo Version:- Click Here
Direction:  https://goo.gl/maps/sZbRuy3gUpQ634v56