Sport The All New Summer Collection of Fashionable Leggings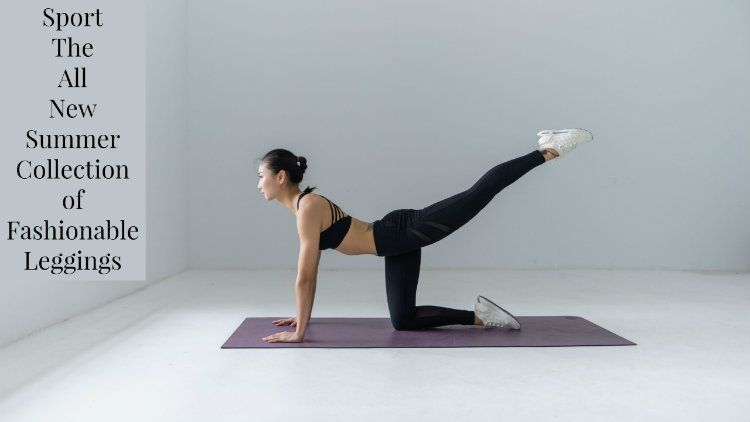 Leggings have been comfort wear for women for a long time now. Women are choosing leggings over jeans and track pants by a large scale. This statement itself proves how versatile leggings are in the first place that you can blend in styles from two different worlds and still get the same required results. The soft fabric blend keeps the wearer comfortable for long stretches and makes them feel confident, which enhances their performance be it at the gym, the yoga class or even at work. Yes! That's how many places you can wear them to. Practically everywhere!
Famous fitness leggings manufacturers are coming up with new styles and interesting designs of wholesale leggings to cater to the high rising demand for these quality clothes. The comfort, style and the feel matches with the wearer perfectly which has increased the affinity of women towards sporting them more often. You can get a whole new range of stylish leggings which you can choose easily to fit your personality best.
Take a look at these stylish leggings trends:
The high waist leggings
High waist leggings are the perfect match for you if you are looking for something that will provide you maximum grip and enhanced performance. The high waist leggings keep your lower body very compressed and crisp which allows you to workout or move in style and makes your legs look evenly toned, which helps in complementing your outlook as a whole. You can wear them to your gym to get a hassle free compact work out session.
Sublimated print leggings
If you are looking for something that will do a little more than be just the best pair of gym pants you've ever owned, then you should definitely check out the interesting collections of sublimated print leggings. These will not only be a perfect option for your gym and yoga class but you can also wear them to work and other formal places. These leggings will give you a perfect blend between looking formal and funky at the same time.
Fashionable Capri leggings
You can toss out your old workout pants the window, when you have these fashionable capri leggings to do the job for you. These leggings are built for superior performance and will provide you the most comfort when you are working out. These leggings are perfect for your morning jog also, as you won't have to feel cluttered because you're wearing something that is covering the limb completely. These leggings are not very tight on the skin as well giving you the perfect feel required.
Hi fashion seamless leggings
Seamless leggings are specially built for providing a serene smooth touch to the skin which will help you workout or run or stretch very comfortable without having the inner seams poke your leg every time you try to move. Try getting a pair of nice, fashionable seamless leggings to treat yourself with a seamless hassle free experience every time you hit the gym.
For retailers in search of the best quality activewear clothing, getting in touch with the famous wholesale activewear clothing manufacturers and finding the best amongst them is a bare necessity to get the best quality products on bulk purchases.
Direction:- https://goo.gl/maps/YK4oCUUTCC5LJ7G29