Six Edgy Workout Outfits Shorts Fitness-Addict Men Out There!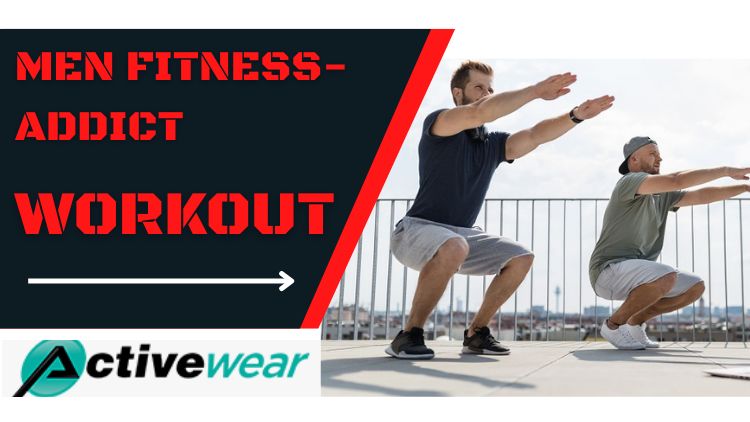 Are comfy shorts your preferred workout wear? Well, most guys like to exercise in shorts as these are incredibly light and breezy as activewear. We've discussed some of the latest workout shorts outfits that you can easily carry to the gym to build your muscles. If you're a retailer, hoping to stock up men's shorts to upgrade your fitness clothing collection, make sure to associate with one of the promising athletic wear manufacturers with an extensive men's workout shorts catalog.
1) With Black Singlet
Have a workout session this evening? Pair your moisture-wicking shorts in brick red hue with your suave black singlet to achieve a dashing athletic appearance, staying fresh and cool as you continue with your gymming!
2) Yellow Shorts and Navy Tank
Need a stylish attire to run or jog? Well, in that case, you can team your flexible bright yellow shorts with a dark blue tank and chunky sneakers to run comfortably while looking uber-trendy.
3) Grey Shorts With Green Muscle T-Shirt
You can combine your breathable grey fitness shorts with a body-hugging workout tee in striking light green color to look sporty and handsome. Complete this dapper athletic outfit by putting on white sneakers.
4) With White Tee
Want to rock your workout outfit? Then, we say that you select voguish camo-printed shorts and pair it with a comfortable t-shirt in sober white shade to attain an uber-cool athletic look that speaks fashion and comfort for working out freely!
5) Styling Black Duo-Toned Shorts
Bored of wearing usual black shorts for your gym rounds? Then, you can choose lightweight shorts in black and neon green, black and red, black and white or others displaying a suiting color with black. Team such black dual-hued shorts with your tanks in white, red, grey or other tones in accordance with the contrasting shade on your black shorts to do your workout moves conveniently while appearing macho.
6) Brown Shorts and Black Fitness Hoodie
Looking for a dapper workout outfit to wear in slightly colder weather? Or, wondering what will go well with your brown shorts for exercising? You can pair a trendy black hoodie with your ventilated brown shorts and black sports shoes to appear stylish and attractive as you do your cardio exercises, aerobics, jumps, squats, push-ups, planks, cycling, running or any other exhaustive activity.
Are you a business owner, interested to curate men's shorts as fitnesswear? Then, do collab with a reputed private label activewear manufacturer providing a massive collection of men's workout shorts to purchase in bulk ultra-cool men's fitness shorts to keep your athletic male clients active, energetic and relaxed during workout rounds.
Relevant Blog:-  Five Unique Color Trends To Look For In Mens Workout Hoodies