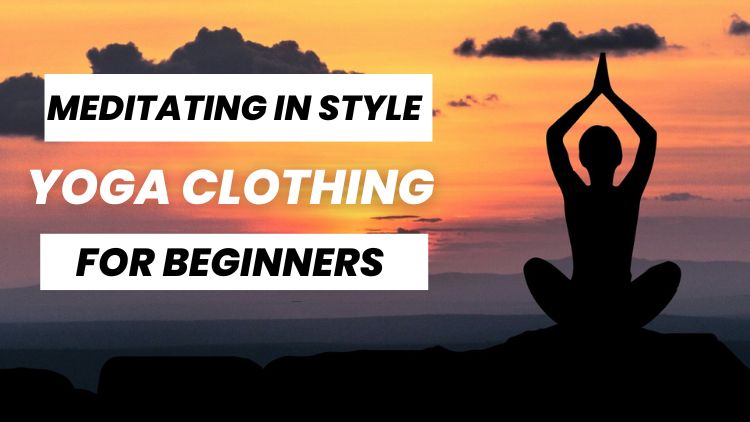 Meditating in Style – The Basics of Yoga Clothing Today!
We've all seen hard core yoga in Chinese films of Kung Fu wearing flowy cotton pajamas, but those days are far behind us. Today, even meditative practices, be it power yoga or yoga can be done in style and how.
With an innovative fashion sense transcending from other clothing genres into fitness clothing as well, a new era has dawned upon yoga enthusiasts who are willing to look good while taking care of their body and mind.
Here are some of the must have basics for yoga enthusiasts who care –
1. Yoga Vest
Unisex in its approach, the yoga vest is a must-have for yoga fanatics. Mostly made of combed cotton and in some cases Spandex, it is lightweight and comfortable, but most importantly stretchable.
One can get it in any color they like, and it will definitely make their practice a lot more fruitful and effective.
Yoga pants are widely known for their stretching ability and comfort. It is made of raylene, spandex, or Lycra in most cases; perfect for all kinds of workouts, it gives particular traction to its home sports – yoga.
Colorful and bright, most of these pants are affordable and make a fabulous companion for all those classes you have been going to recently.
Not very different from the one above, it comes in a variety of lengths and often has patches of net to make it look more stylish.
Some women also prefer blank variants; however, this apparel works as a compression attire too, keeping steady blood flow in the legs, pushing performance to the next level. Also, this doesn't compromise on the style factor at all.
4. Fitness Accessories
Performing yoga also needs a few accessories for correct form or to create artificial tension and strengthen muscles as well. From headbands to keep the hair in place to resistance bands to assist with advance postures, all of them are equally important.
The above are some of the yoga basics that one must have or aspire to get if they take their  wholesale yoga clothes very seriously. These apparels are not just about style, they bring a lot else on the table.
Let's take a look at what –
Takes care of sweat by maximum absorption so that it isn't any form of distraction. This is something that a lot of people take for granted, but comes in very handy during performance.
Helps you perfect your form because of their compressive fit that keeps your muscles ergonomically available.
Keeps you on your toes with nothing to worry about and a single minded focus on yoga itself.
So, don't wait any longer if you are willing to heal and strengthen your body with yoga at get these gear and a yoga mat along with it for a transcendental meditative workout experience.