List Of Womens stylish Performance Attributed Athleisure Outfits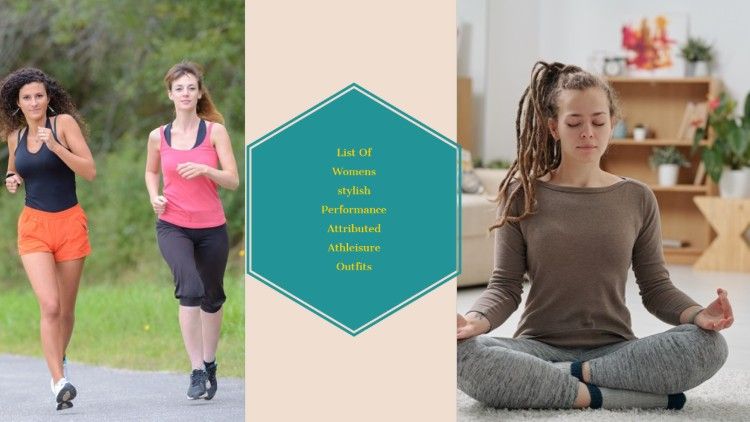 With the temperature steadily rising, we can't help but think of days filled with sunshine and the outdoors (it is beach season, after all). What better way to motivate yourself for fun in the sun than with some cute workout outfits for summer?
One of the renowned activewear manufacturers have designed an assortment of workout wear which is best suited for a personal training athleisure outfit. Hence, let's read on the blog below to know more about the different types of fitness wear you should invest in.
Long-Sleeve Tee and Leggings
A thin, long-sleeve top is the perfect way to make your gym outfit work for anything you have planned afterward without having to put on too many layers. For the leggings you can stick to a printed variant as it will add a fresh spin of colors to the outfit.
Bomber Jacket and Leggings
Heading from the gym to run errands? Topping off your leggings with a lightweight bomber jacket will instantly pull your look together. Look for the neon's as these are great for alleviating your look without trying too hard.
Sports Bra and Running Shorts
For the days when it's almost too hot to work out, a sports bra and a pair of athletic shorts are ideal. Color-coordinate yours to ensure your gym ensemble looks put-together.
Light Sweatshirt With Pastel Leggings
Pair a light sweatshirt with a pretty, pale-hued set of patterned leggings to get into the ultimate summer workout vibe. You can even throw in a dark colored full sleeved tee instead of the sweatshirt to complete the look.
Cutoff Cropped Sweatshirt and High-Waisted Leggings
When you're running from the gym to brunch, a cropped sweatshirt will create the perfect effortless, casual-cool vibe you want. Look for leggings with leather panels as it will work great as pants with a pair of ankle length boots instead of sneakers.
Bold Windbreaker and Mesh Leggings
Even summer has its rainy days, and you shouldn't let those keep you from getting to your workout. Instead, throw on a vibrant anorak to keep you dry as you head to the gym. The mesh leggings adds the much needed breathability to the outfit workout being OTT.
Manufacturers of wholesale blank fitness apparel are here to help retailers with their bulk clothing needs. If you want to custom design workout clothing for your store, make sure to communicate your inputs to the creative team. Finally checkout the MOQ of the product and state the bulk needs to the help team for the same.
Audio Version:- List Of Womens stylish Performance Attributed Athleisure Outfits
Direction:- https://goo.gl/maps/sZbRuy3gUpQ634v56