How To Find The Best Activewear Pants For Yourself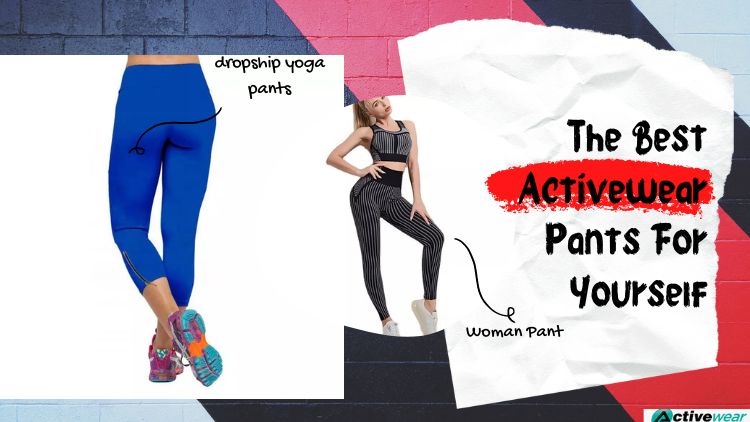 Today, activewear pants are one of the most stylish pieces of clothing one can own. Additionally, with the rise of the 'athleisure' trend, you can now wear your activewear practically everywhere. Be it at the gym, while running errands, for a date night, and at many more places. With such a large variety of activewear, especially activewear pants, one can easily get overwhelmed and pick the wrong one for the wrong purpose. To help you find the right pair of activewear pants for every occasion and need, we penned down this handy guide. So, keep reading and discover what styles to pick.
If you are a retailer or a private label business owner looking for a reputed private label manufacturer of activewear Australia, make sure you pick one with a large catalog. This will give you access to several styles of activewear pants like compression wear, stylish leggings, capris, and more. Since activewear is trendy these days, your customers will be delighted with such a large and varied collection.
Additionally, keep reading to know the various styles to look for when choosing activewear pants for your collection.
Look For The Right Rise
High-rise activewear pants offer coverage as well as support. This is incredibly helpful when picking out activewear pants for Pilates, running, and yoga. The high waist will prevent your pants from folding and keep you feeling secure when you perform the activities.
Alternatively, if you are picking a pair of activewear pants for leisure or for jobs like going grocery shopping, choose the low-rise variant. However, if you combine the low rise with a drawstring, like in track pants, you can wear it to yoga or Pilates and also go running in it. This will help you move your torso easily and the drawstring will keep it securely in place.
Choose Mid-Rise Activewear Pants if you Want More Support Than the Low-Rise Options.
Match Your Waistband To The Activity
Activewear pants with thick waistbands are a better choice when it comes to choosing them for a workout. They provide considerable support and since they will not go up and down while you move, they will not require frequent adjustments. So, go for leggings with thick waistbands and move around with ease and confidence.
If you want to lounge around, capris, leggings or other activewear pants with thinner waistbands might be the ideal choices.
Find The Right Size
Finding the right size is very important to make your activewear pants look dapper when you wear them. This will also help you get the right coverage and support, and prevent your activewear pants from sliding down or fitting too tight.
Sizes run differently for different materials, so make sure you measure properly and buy. Choosing the ideal size is also incredibly important when it comes to choosing the right fit for compression activewear and helps multiply its benefits.
So, if you are a business owner, looking for Canadian made clothing wholesale, make sure you browse the web to find a reputed one who deals in activewear too. Since the trend of clubbing activewear pants with most outfits is still going strong, you can place a bulk order of the latest styles with them, and delight your customers with an incredible range of activewear.Additionally, we hope this read will inspire you to get a wide range of styles and sizes, that will help your customers pick the best activewear pants, for every occasion.
Relevant Blog:- Yoga Pants: How To Wear Them Everyday