Yoga Pants: How To Wear Them Everyday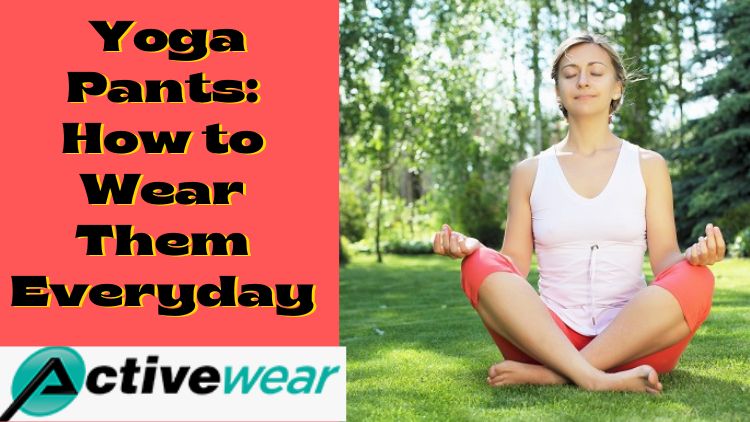 There is no hard and fast rule that you need to wear your yoga pants only during your workout session. A new trend has been yoga pants as an 'outwear'. If chosen correctly, they are comfortable, they are cool, you just need to pick the right one for you. Whether it's in the gym or a friend's meet up, you need to know how to throw on one right.
Continue Reading To Find out How To Don Them Like a Pro.
How To Put On Yoga Pants That Fit Properly
Yoga pants that are too tight will leave marks all over your waist and butt and due to the material used in them, they will create muffin tops which you don't actually have! To add on to it, the tighter your yoga pants are, the more visible your panty lines are going to be. This will end up in destroying your look. To look great, your yoga pants need to sit high on your hips. You won't like your yoga pants to be baggy either so the best way is to try a few retailers to find your ideal fit. By the way, the boot cuts and short yoga pants look great!
Avoid "Sheerness"
While choosing the right one out of the yoga pants wholesale, check the material carefully before buying. If your yoga pants are too flimsy, then going out in the broad daylight might put everything of yours in display. So, instead of checking the price, never forget to check the material, it should be thick enough to cover you well.
Go For the Right Yoga Pants Attire
As already stated, the yoga pants are not essentially a gymwear anymore. Having a full proof plan of what to wear with your yoga pants can make you look great or if not chosen carefully, might end up making you look dreadful. If you are confident about your body and you think you can pull up the look, pick a tight top along with an oversized jacket and don't forget the simple, shoes. How about sandals or sneaks?
Play With Prints
If you are a pattern lover then choosing the printed ones might take you forever. They are available in different styles with some really bold choices. If you aren't sure then sticking with the navys and blacks are definitely a safer option. But if you are fearless then looking for a variety of prints and colors will really pay off at the end.
Retailers with a dream of adding attractive and stylish leggings to their women's clothing collection should get in touch with only the most renowned among the leggings wholesale suppliers.
Audio Version:- Click Here