How to Carry Your Sports Bra To The Gym?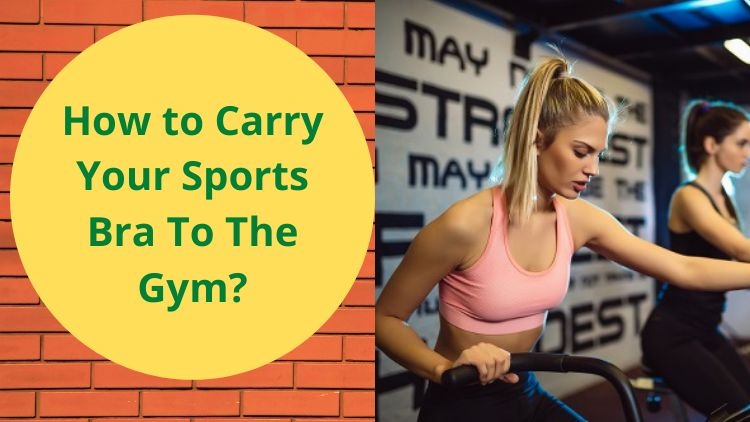 Prefer to wear cushy and comfy sports bras during workout? Well, sports bras are indeed an immensely popular activewear that modern fitness-addict women can't get enough of. Still if you're unsure about what to wear with your sports bras during gym hours, we can be of perfect assistance to you. We've curated some cool sports bra outfits to inspire you to bring a fresh change to your usual workout wear. As a private label business owner, eager to procure sports bras to upgrade your women's fitnesswear collection, you must collaborate with a respected private label activewear manufacturer. The expansive sports bra catalog of such a fitness apparel manufacturing unit will lend you soft and stylish sports bras in bulk that display charming hues.
1) Black Sports Bra With Gray Shorts
Want to create an edgy look for gymming? Then, choose a supportive sports bra in black color to pair with your gray shorts for a trendy and sporty appearance at the gym.
2) Light Pink Sports Bra with Navy Blue Shorts
Looking for something casual yet striking to wear for your workout round? You can opt for a well-crafted sports bra in candy pink hue. Wear this cute sports bra with navy shorts to look uber-chic as you hit the gym!
3) Deep Pink Sports Bra and Black Capri
You can select a breathable sports bra in bright pink shade and pair it your favorite black capri to nail an ultra-stylish fitness look. This awesome color contrast will not only balance the feminine appeal of your sports bra but also add an attractive finish to your regular workout attire.
4) Aqua Blue Sports Bra with White Leggings
Searching for something interesting to wear to the gym? Then, garb in a functional sports bra of light blue color and wear it with plain white leggings to create a fashionable gym outfit that'll help you exercise comfortably.
5) Maroon Sports Bra and Black Shorts
Nothing can be sexier to wear than a sports bra dyed in appealing maroon hue. Pair such a stunning sports bra with trendy black shorts to pull off a happening and chic fitness diva style effortlessly!
6) Dual-Colored Sports Bra with Pink Capri
Choose a cushioned sports bra exhibiting dual tones of black and gray to pair with your stretchy capri in eye-soothing pink hue. Such a voguish activewear combination is perfect to echo uber-trendy vibes as you engage in your workouts.
Being a retailer, on the quest for sports bras, you should immediately contact one of the celebrated activewear wholesale vendors with a vast womens gym wear collection. This will make it easy for you to stock up seamlessly crafted sports bras in fun and cheerful shades.
Audio Version:- How to Carry Your Sports Bra To The Gym?