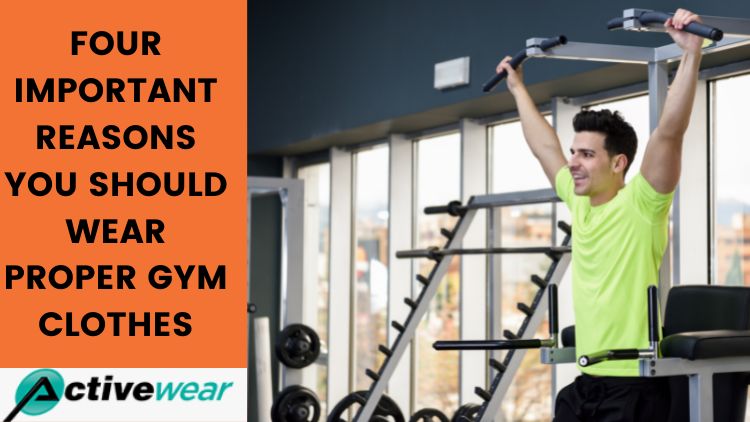 Four Important Reasons You Should Wear Proper Gym Clothes
Most people have the wrong impression that gym attire is all about showing off sculpted physique. It's true that an attractive gym wear can make you look stylish during exercise but they also offer several amazing benefits. Here are few reasons you should invest in quality high-tech activewear as you hit the gym. If you're a business owner with a lookout for well-constructed gym clothing, get in touch with one of the reputed sportswear companies in USA. This can help you acquire appropriate workout wear in contemporary styles.
1)Prevents injury
If you want to ensure that you stay protected during workout, make sure to workout in clothes that fit you comfortably. Activewear that is extremely tight may restrict your movements and heighten the risk of injury. This is because excessively tight clothing can put your muscles under extra stress. Attempting new exercises at the gym? Then you must especially focus on wearing comfortable clothing to carry out the new exercise moves safely as your gym routine progresses.
2) Restricts overheating
Gym apparel that is sweat-wicking and breathable can actually keep you cool and dry. Gym wear made with such moisture-wicking fabric can prevent you from getting overheated by allowing rapid evaporation of sweat from skin. Be it tops or shorts, most reliable gym clothing now are made with sweat-wicking fabric to lend you optimum workout comfort.
3) Provides support
Modern gym wear are usually designed with upgraded features to support your body. From compression vests to leggings and track pants, most activewear now help in workout performance by putting pressure on muscles and ensuring their stability. Such tight-fitting clothes prevent chafing and improve blood circulation after a strenuous workout as well.
For a woman, sports bras are a trending gym wear for convenience in movement during workout and prevent breasts from moving so that it doesn't lead to pain and injury. It's essential that you wear comfy and supportive sports bra to be comfortable and pain-free when at the gym.
4) Offers confidence
As testified by many gym-goers, it's a known fact now that right gym wear makes fitness-enthusiasts more confident for workout. Fashionable and efficient activewear can motivate you to look forward to your gym session. This will enable you to implement your exercises with dedication and meet your fitness goals.
As a retailer willing to stock up effective gym wear, you must urgently contact a famed activewear manufacturer Europe. Such a designated manufacturing unit will help you secure trendy and well-fitting gym apparel with updated features at reasonable prices.
Audio Version:-  Click Here