Four Excellent Benefits of Wearing Dashing Sweatpants During Workout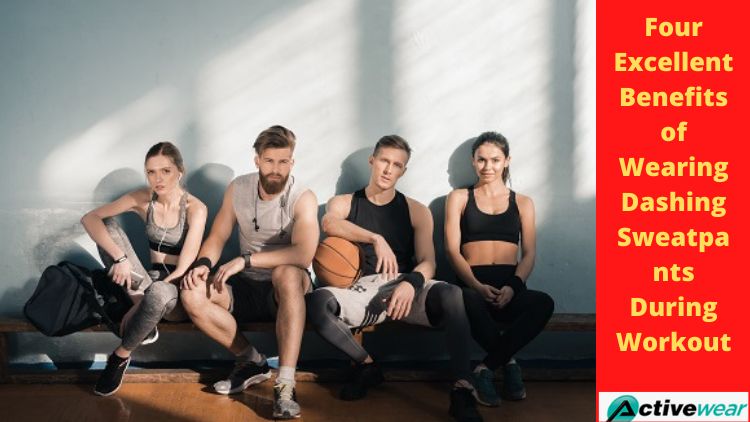 Want to fulfil your fitness goals? Then, wearing sweatpants during exercise can be a great idea to maximize your workout efficiency by increasing the amount of calories you burn at the gym. If you didn't know it before, let us surprise you by informing that your good old sweats can be the perfect fitnesswear to burn extra calories by leveling up the heat.
As a retailer, eager to stock up quality sweatpants for men, you should collaborate with a pronounced activewear manufacturer USA with a broad sweats catalog.
1. Burns Additional Calories
As sporting sweatpants increases body heat, this activewear makes you heated up and sweaty more quickly during your fitness session. Did you know that your body uses extra calories to help you cool when you sweat? So, sweatpants play a functional role in burning few extra calories by producing additional heat.
2. Wicks Away Moisture
Even if you wear sweatpants when the weather is slightly cold, then also you'll start sweating when you get into a full workout spree. Surely, you don't want to walk with sweaty legs. Hence, let us give you the good news that sweatpants can keep you cool and dry by wicking off moisture effectively. As long as you select sweatpants that are carefully crafted with sweat-wicking fabric and avoid heavy fabrics like fleece which absorbs moisture, you're likely to feel comfortable while pumping up your muscles.
3. Protects Your Skin
The moment you exercise outdoors, you legs become susceptible to sunburn just as any other part of your body. Then, exercising in sweats can help you avoid sunburns and protect your legs from mosquito bites, ticks, reptiles and thorny grass.
4. Keeps You Warm
Sweatpants are a fantastic workout wear to sport during cold weather as these are specifically designed to offer you warmth and coziness. Apart from warming up your skin, sweatpants also trap heat efficiently to warm up your muscles rapidly. And this allows you to exercise heated muscles which make this a much safer option than exercising cold muscles. You may also prevent injury risk by avoiding warm-up routines before workout as these already serve the purpose of muscle heating.
If you're a private label business owner, on the quest for good sweatpants, make sure to associate with an eminent private label activewear manufacturer with an extensive sweats for men collection. This will enable you to procure edgy sweats in trendy hues and suave designs to enhance the workout performance of your fitness-addict male clients.
Audio Version:- Click On