Five Ideal Features To Look For in Yoga Clothing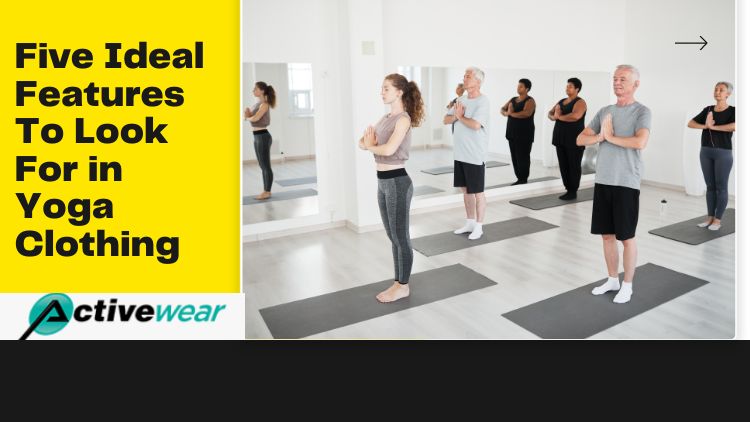 If you are looking for workout clothes wholesale, then check out the online collection of a popular supplier for more details. Meanwhile, read on the blog below for more details on the best features to look for in the ideal yoga clothing.
Breathable Fabric
The primary aspect that you need to look for in yoga clothing is the comfort factor. If the clothing is not comfortable, you won't be at peace which will invariably affect your concentration during the yoga class. Avoid wearing anything that is too tight or too lose. It might be challenging to perform certain asanas or postures with such clothing. Your aim is to look for fabrics that are breathable and are adequately comfortable too. Yoga clothing are made with fibers like organic cotton, bamboo, etc.
Stretchable
Your yoga wear should provide you with modest coverage so that you don't have to constantly tug at your clothes during yoga class. You should ideally wear stretchable t-shirts that are made with a blend of cotton. Tops with built-in bra is also great.
Supportive Pants
Look for yoga pants designed with an elastic waist and that will take up the shape of your body. In fact, you can also find yoga pants that are designed with a foldable waist for extra comfort and warmth. Capri-style yoga pants are super popular amongst all the genders, however for the winter season you should ideally look for the full-length leggings that will keep you warm.
Blended Colors
Light colors and earthy tones are great as it helps to harmonize the entire clothing and will create a calming influence of yoga. For fashion divas, you can look for yoga clothing that can be designed with design details like prints and embroidery that will enhance your style.
Do you want to offer your customers a unique range of sartorial yoga clothing? One of the popular yoga clothing wholesale suppliers have come up with a collection of performance apparel that are available for bulk sale. Retailers can even avail discounts on the wholesale purchase.
Audio Version:- Click Here
Relevant Blog:- Essential Yoga Apparel Pieces You Should Invest in Asap!