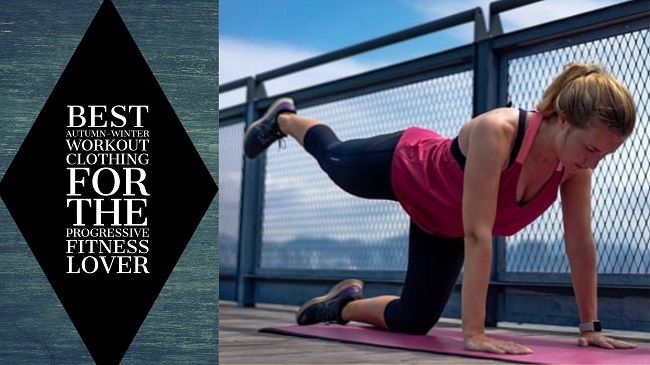 Best Autumn-Winter Workout Clothing For The Progressive Fitness Lover
Some women consider the autumn-winter season as a sacred part of the year, because it a popular gym season. The focus is gradually shifting from the searing heat of the summer to the crisp cool winds of the fall season. Thus, popular activewear manufacturers Australia have designed a selection of women's workout outfit that are perfect for pulling off in this season. Retail business owners who want to upgrade their store for the upcoming season, please take note and read on the blog below.
Mesh Is The New Cool
Mesh leggings were introduced back in 2017 and still going strong. Instead of fading out, meshed fabrics are now taking over all the other piece of sports clothing. However popular in the world of leggings and tights for the sense of dynamism their patterns create, mesh panels have become the rule on sports bras and bra tops.For example, you can pair your neon or metallic bras and overlay them with a mesh top. Perfect for ruling the gym fashion in your club.
Glowing Training Shoes
It's time to pay homage to the Electro-wave retro cyberpunk fashion of the 1980s. There is nothing better than knowing that for the span of a training session you have the freedom to wear some of the most mindboggling colors on the market, and still be fashion forward while doing it. Apart from the aesthetic reasons, wearing such vivid colors really brightens the darkest days of the fall season and always brings a smile to the face.
Strong As Metal
If you don't want to follow the vaporware route, then metallic variations of the neutral hues can liven up your outfits. Metallic shades can add an extra layer of opacity or translucence to any piece of clothing of any color.Whether you like original metallic shades like copper, gold and bronze, or you prefer traditional ones like black, white and pink, there's a wholesale list of shimmer color palette that you can browse from.
Essential Sports Bra
Sports bra are no more hidden under your track-jackets and dri-fit tees. Although these are a necessity, but also has become a fashionable part of any fitness outfit, adopting different shapes, colors and fabrics. Instead of the traditional bras, expect bra tops, which offer more coverage to your body than sports bras.
Do you wish to invest in such clothing for your store? Contact one of the renowned activewear wholesale vendors and checkout the vast assemblage of exclusive workout apparel that the supplier has in store. Checkout the MOQ of the products and drop a mail stating the bulk needs to the help team.
Audio Version:- Best Autumn-Winter Workout Clothing For The Progressive Fitness Lover
Direction:- https://goo.gl/maps/sZbRuy3gUpQ634v56