Activewear Trends That Will Reign The 2020 Fashion Scene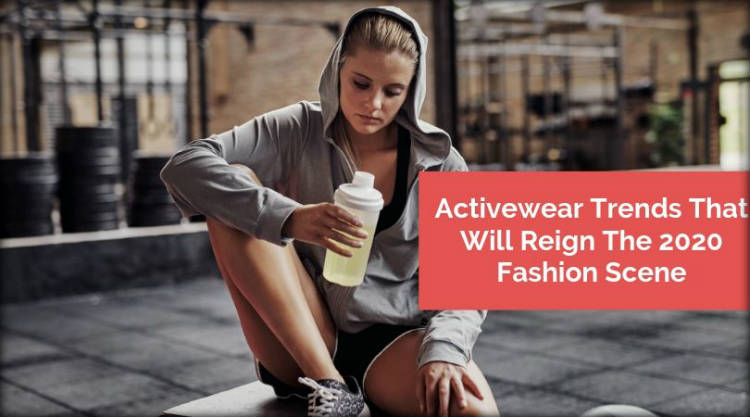 The fitness fashion industry is one of the emerging super power in the athleisure clothing department. Popular wholesale gym clothing manufacturers have come up with a unique clothing collection that has certain qualities ingrained in them. These features ultimately determine the probable popularity of the clothing that are here to create a buzz in the market.
The last few years you must have noticed fitness wear clothing creating a benchmark for itself. 2020 no wonder is going to be another surprising year for the fitness fashion lovers . Hence, read on the blog below to know more about the trends that are going to reign the 2020 fitness market scene.
Irisee Effects
If you have a penchant for futuristic clothing style, then chances are that you need to browse through the clothing collection that boasts of irisee effects. From holographic patterns to even reflective surfaces and even printed zippers, there's a whole new array of clothing that's definitely make you run for your money. Hence, you can opt for leggings with geometric patterns or even hoodies that has neon patches.
Subtle Structures
Fabric with indentions have become one of the sought after trends in the society. Fabrics that has subtle prints or structures like honeycombs , jacquards or technical patterns have become a rage. Hence you can opt for compression tees with similar patterns or even cycling shorts that boast of double knit fabric with merino backings.
Beyond Sportswear
Clothing that are made for more than fitness movement. Since athleisure is the underlying theme of every modern fitness wear clothing , manufacturers are curating pieces that are purposefully made for leisure as well as activewear purposes.
Hence, tracksuits, joggers and hoodies has somewhat become the go to choice for the millennials for the versatility and the comfort factor of the clothing.
The Denim Innovation
The inventive combination of denim with athlesiure clothing pieces is a dream come true for many people. Manufacturers are designing and experimenting with quality clothing that posses a unique combination of the features of denim as well as performance fabric.
Hence the resultant pieces consists of qualities like durability, comfort, style as well as functionality. These clothing pieces are definitely going to be super popular amongst the younger customers.
The Retro Comeback
Whoever said revival trends are boring , are absolutely wrong. Not just as part of the mainstream fashion clothing , but the retro trends has found its way into the athleisure department as well.
Influenced by the street wear culture millennials are actually demanding classic retro styles in running and activewear clothing. Hence, owing to the increasing demand for the same in the market, suppliers are also curating pieces that'll bring them potential profits this year.
The Sustainable Athleisure Edit
Sustainability and diversity are overarching themes gaining a lot of attention in the luxury athleisure wear sector. Clothing pieces are being made using upcycled artificial fabrics. In fact components like plastic are being technologically modified to create clothing pieces that are durable as well as highly functional.
Manufacturers are producing sustainable athleisure clothing pieces to dismantle the fast fashion department.
Business owners who want to include quality activity wear in their store can get in touch with one of the popular running wear manufacturers. All you need to do is have a look through the vast collection of clothing that the supplier has in store. After selecting the required pieces state the bulk needs to the help team.
Direction:- https://goo.gl/maps/YK4oCUUTCC5LJ7G29