3 Ways to Wear a Unitard Outside The Gym Sessions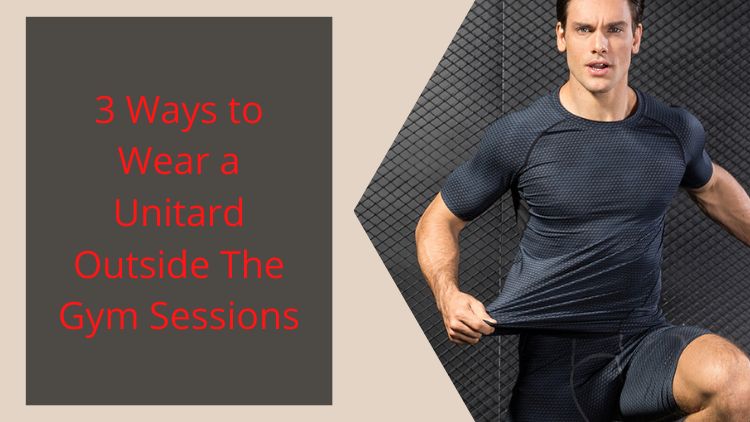 The skin tight one piece garment has been in the spotlight ever since their inception. With the dates not clear, they actually started garnering attention during the 1970s when gymnasts started wearing them for enhanced flexibility. But soon, they caught up with the fashion enthusiasts as they saw immense potentiality in the skin tight piece.
Since they imitated the shape of the body, closely hugging to every curve of yours, it is easier and simpler to wear a unitard when performing a particular regime. But what about outside the gym? What if we all want a little athleisure action for ourselves?
So to guide you on how to wear a unitard outside the gym, here is a list of tips. Keep reading to make awe-inspiring appearances.
Pick an oversized flannel shirt and throw it casually over the unitard. While the oversized flannel has a cool impact, the sultriness of the unitard will keep the look balanced. You can further opt for a pair of ankle length boots, refrain from using too many accessories. Tie your hair in a loose bun and pick aviators to look like a cool chick.
A unitard is extremely versatile and looks great when worn with layers. Team your mono-color unitard with a simple t-shirt and a denim jacket. This is the guise perfect when you are meeting your friends after a gym session. Plimsolls for footwear will complete the look. Simple unitard can be purchased from top wholesale activewear supplier.
The extravagance of a unitard is simply groundbreaking. To lean more towards the dressier side, wear a bright skater skirt over a black unitard (be very careful of the shades you pick). Throw over a bomber jacket and wear block heels for a very 70s inspired fashion guise. A chunky neck piece will guide the look for an elegant yet stunning appeal.
Thus, make the most of a unitard outside the gym by wearing it right. Remember to exploit it to the fullest for the perfect athleisure bonanza. Coveted wholesale activewear manufacturer has an inventory showcasing the same. Retailers can make a purchase of the same at discounted rates, especially when buying in bulk.
Direction:  https://goo.gl/maps/sZbRuy3gUpQ634v56