3 Top High Support Sports Bra Designs Your Collection Needs!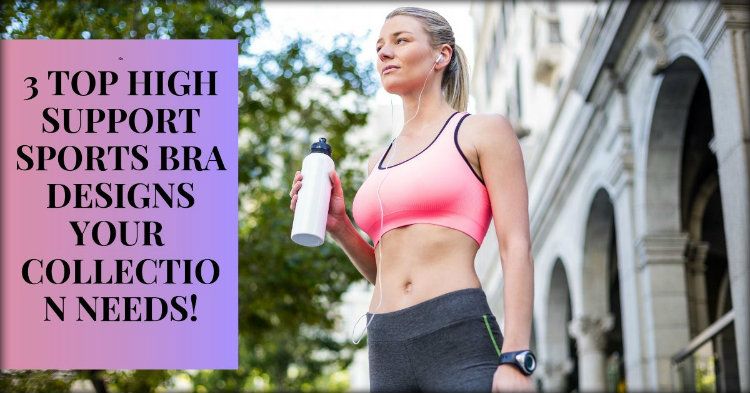 Sports bras are a necessity if you want to be a part of the modern fitness culture. Getting the right one however is a different ball game altogether. Today, we are going to take a look at 3 of the top supportive sports bras and what they bring to the table.
If you are on the lookout to buy the right one, then here are the top 3 high support sports bra designs that could be the perfect fit for you. Want to find out?
Let's take a look at our top picks in the supportive sports bras section –
The seamless knitted sports bra
Made from the latest technology of treating and conditioning fabric and knitting it into near seamless perfection, this one offers maximum support and has no wiring to leave you with skin abrasions.
The support is next level and there is plenty of style in it for you to wear it as your gym wear top. So, what are you waiting for? Get yourself a knit sports bra today and spunk up your gym wear collection!
The high impact sports bra
Designed for high impact sports like running, mountain biking, and HIIT, these sports bras reside right on the upper echelons of athleisure inner wear.
Made with superior support, smooth cups, great coverage, and zero spillage – this one is made for every type of heavy bust out there. All you have to do is stay on the right track and pick the right quality – and you are good to go.
This sports bra goddess should be in your wardrobe if you are looking for high support!
The racer back sports bra
A staple amongst the top activewear manufacturers Australia, the racer back sports bra is the most common type of sports bra there is. It adds plenty of support and has a broad band elasticated strap that makes for a great addition to your bra collection.
This sports bra type is not just good for working out, but also for your racer outerwear inner layers that add a lot of extra value to this apparel.
These are the 3 high supportive sports bras that you can pick for your wardrobe. Depending on what you need, any of these will be a great addition to your collection!
So, what are you still waiting for?