Your Guide To Selecting The Best Sports Bra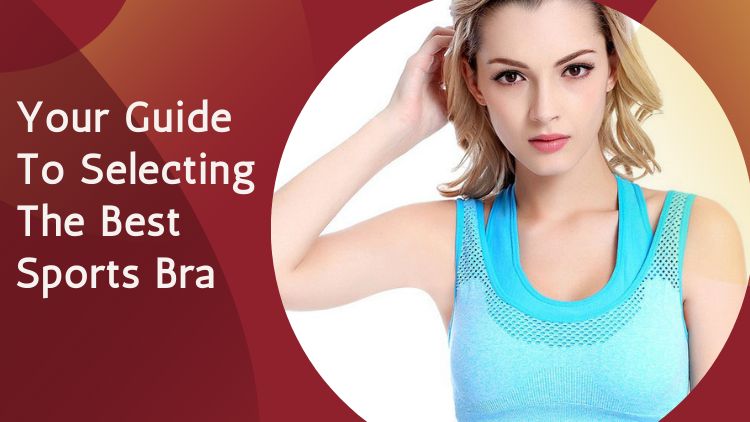 A sports bra is meant to provide you with the additional support you need when working out besides your wholesale activewear. You make high-intensity motions that have an impact on your upper body when working out. Your body will bounce up and down with each stride, with the downhill movements having the most impact on your upper body. There is a considerable risk of injuring muscles and connective tissue if you wear the wrong sports bra (or, even worse, no sports bra). In the long term, this can impact your neck and upper back, perhaps resulting in sports injuries.
It is not enough to wear a sports bra; it is also necessary to wear a great sports bra.
Look For High-Quality Fabric: The fabric should be soft and comfortable to wear throughout moderate or high-intensity workouts. The material should be stretchy enough to allow for body mobility, and the fabric should be moisture-wicking to keep you dry and cool throughout and after your workout.
Look For Wide Straps: Sports bras with wide straps provide more support and minimize tissue injury when working out. Even if you have rounded shoulders, a strap that crosses your back in an "X" form or another design will keep straps from slipping off.
Find a Sports Zipper Bra: Styles that you pull over your head stretch out with time and might be difficult to remove when you're sweating. The zip-style sports bra is simple to put on and take off.
Select The Ideal Size: Choose sports bras that are comfortable to wear, give appropriate support, and safeguard your body from pain, soreness, and potentially significant damage.
Level Of Impact: The level of 'impact' relates to the intensity of the exercise and the upper body movement during the athletic activity.
• Dance, spinning/cycling, hiking, walking, and yoga are examples of medium-impact activities that need a sports bra.
• Jumping, Zumba, tennis, running, and other high-impact activities require a sports bra.
Cups that can be removed: Additional support and shape are provided by padded cups. Removable pads are often lightweight and breathable, and they dry fast and are simple to clean. Most of the sports bras from reputed vendors have detachable pads, allowing you to wear your sports bra with or without removable cups.
Business owners and retailers thinking of adding bulk activewear of the highest quality into your retail store, reach out to the support team of one of the most popular manufacturers in the industry. Spell out your order details based on your business along with your customization requirements.
Audio Version:- Click Here