Yoga Pants Vs Leggings Understanding the Main Differences Every Woman Wants To Know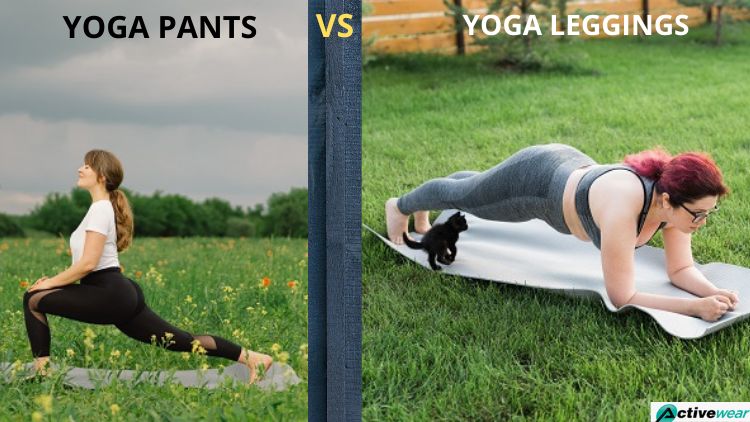 It's hard to tell the difference between yoga pants and leggings just by taking a quick glance at them. You need to have an idea about certain things that make each of these fitnesswear their own kind. We're here to help you comprehend the basic differences between these two trendy womens activewear. As a business owner, looking for women's fitness clothing, you should connect with an activewear manufacturer of repute with a massive leggings catalog as well as an expansive yoga pants collection.
One of the evident differences between these two bottom wear is their lengths. Leggings usually come in one length or have the edges end around the same portion of your lower legs. And if not immediately above the ankle, you can find them ending mid-calf when they're popularly termed as cropped leggings or capris. Yoga pants have varying length options. You'll find breathable yoga pants to be ankle-length with some actually wrapping over your heels. And then there are cropped yoga pants that finish above the calf exactly beneath your knees.
Another striking feature of yoga pants that are absent in leggings is its thick waistband. Stylish leggings possess thin waistbands which sit mid-rise or low-rise. When it comes to yoga pants, especially the current tight-fitting ones, we must point out that these are usually high-rise, at times reaching up to your belly button.Let us tell you that the thick waistbands of yoga pants are tailored in such a way so that these can be folded to grant stronger support to your hip and lower abdominal region. This allows these chic pants to compress your body like shapewear.
Though both have stretchy fabric, the material make of leggings and yoga pants are not quite the same. Apart from spandex fabric, leggings are also found to be crafted with materials thinner than what constitute yoga pants. You can find leggings in diverse combinations of lycra, polyester, nylon, cotton and other fibers to serve as fashionable athleisure wear.
Yoga pants are mostly made with spandex and can at times be seen in cotton, nylon, lycra, polyester, and various synthetic materials to lend them a sturdy and thick texture. Spandex is the most significant element for crafting yoga pants as it gives this fitnesswear the flexibility required for you to bend or stretch comfortably
When it comes to activewear properties, yoga pants make for suitable athletic wear mainly due to their stretchable material that enables you to carry out all kinds of yoga postures effortlessly.
Apart from sweat-wicking ability and stretchiness, leggings are in great demand both as fitness apparel and fashionwear. You can keep your legs warm and comfy wearing a soft leggings pair during workout or for any other casual purpose, looking uber-trendy!
Being a retailer, on the search for leggings and yoga pants, you should get in touch with a renowned activewear manufacturer Australia to stash up wholesale fashionable leggings and breezy yoga pants in stunning designs.
Audio Version:- Yoga Pants Vs Leggings Understanding the Main Differences Every Woman Wants To Know!