What Should You Wear To The Gym?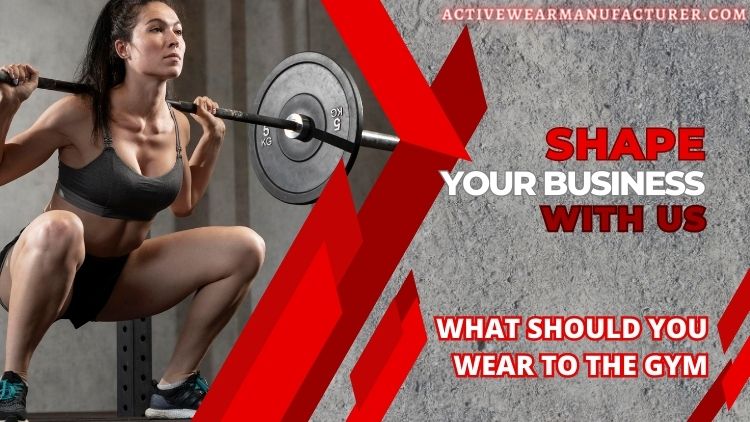 So, you have finally made up your mind to join the gym? That's great! But have you considered what you are going to wear? Before you think of anything, remember, when it's about the gym, it's essential to throw on apparel that is flexible and breathable. Of course, it's important to look stylish but then fitness and safety should be your top-most priority.
Gym clothing brought by noted gym wear wholesale manufacturers is both fashionable as well as functional. To make the workout experience of gym enthusiasts better and more satisfying, these clothes are designed using leading-edge technology and the best materials and fabrics.
An Ideal Gym Outfit Should Comprise Of:
The Perfect Bra
Neither an everyday bra would be apt nor one with a sexy look. Sports bras are what you should consider. They are very supportive and comfortable during exercise. These bras offer extra support to limit breast pain and activity and are also available in light and breathable fabrics that help keep your skin dry and comfortable.
Tops
Choose a breathable material like polyester. It's important to make sure that your clothing pieces don't trap the heat. You can consider going for a gym top that is particularly constructed from a material that wicks sweat away. For a more breathable experience, you can also pick a tank top. A sweatshirt isn't a bad option either.
Bottoms
Whether it's track pants, sweatpants, or gym shorts, go for something that's flexible, has an elastic waistband. It should be such that by wearing them, you should be able to perform a full span of leg workouts. In addition, the bottoms should be light and comfortable and should allow you to move freely. When you opt for form-fitting pants, they help you to flaunt your perfectly-toned legs.
Panties
Not only the workout tops and bottoms but picking the right panties is essential as well. Opt for the ones that are crafted out of moisture-wicking fabric. Activewear panties come in several different styles these days. Pick the one as per your preference. Other than this, make sure you are going for the right size. You can also consider wearing thongs during a workout. They not only stay in place during workouts but also provide a moveable four-way stretch that's ideal for unrestricted movement. Always choose seamless panties for fitted exercise outfits.
Shoes
The shoes that you opt for, should be based on the kind of exercise you are doing. By the way, gym shoes are always a safe choice.
Are you a retailer or a business owner seeking cool, comfortable, ethically produced bulk sustainable activewear? Hurry! Place your wholesale order from a renowned sustainable activewear clothing manufacturer today!