What Kind of Sports Apparel Wholesalers Are Good for Your Business?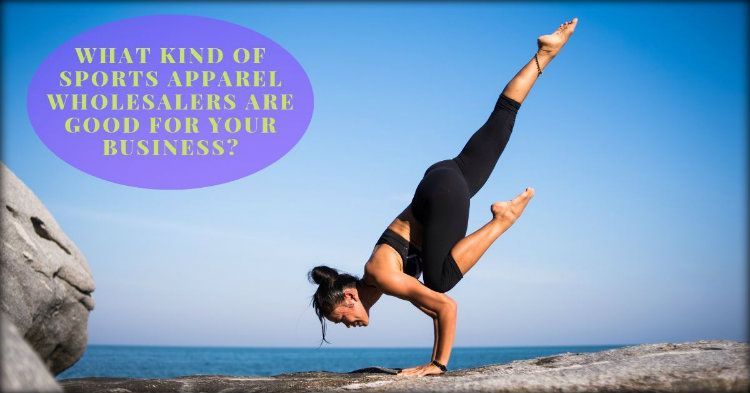 Sports apparel has become one of the principle outfits at any retail store because of athleisure fashion and its rise and manufacturers are getting in on it to make the most of their production business. However, not all fitness apparel wholesalers survive or grow the same way and this blog looks to see what works best and why some producers make it better than others. Here's a look at the reasons –
Infrastructure when it comes to production
Having an infrastructure that can handle bulk work is everything sometimes. Also, it makes a hell lot of difference in the produce if the machines are dated or the latest. Investing on a good unit of manufacturing should be a big part of any producers work plan and that is what even retailers should look at before latching on to one single manufacturer.
Research and Development Teams
There are tons of manufacturers that are making fitness and workout clothes, but not all of them get deals from the biggest retail brands. The answer to why that happens is pretty simple; it is because their products just aren't up to the mark and big brands or new private label ones do not want to associate with such manufacturers.
However, producers that have a dedicated research and development team make progress in their product with leaps and bounds, making it easier for them to be associated with top echelon brands and manufacture outfits for them.
Bulk order capacity and minimum order quantity
A competent manufacturer should have the bulk order capacity to handle the biggest orders and the minimum order quantity to associate with the smallest businesses. What this does is widen their business horizon and gives them chance to have a more diversified client list. Also, it makes sure that their product is reaching more of the final consumers, making it the best business strategy for them.
Client relationship
Always an integral part of any service or product-oriented business model, client relationship forms the very base of a strong and growing business. It does not mean that the manufacturer needs to be exploited by their clients, but they must be heard and served as soon as possible if some problem occurs that is within their set of terms and conditions. Only when this happens to clients feel secure enough with large bulk orders the next time around.
One thing most producers fail to realize is that the orders that make their business all concern large amounts of money. It is this amount that creates a paranoia among clients, especially when working with new wholesale activewear manufacturers. Client assurance must be a priority to instill business partnership and trust between two parties.
All of these 4 points can make or break a manufacturer and it is up to them to set their priorities. As a retailer, you should always look for ones that take care of these criterion without fail.