What Can You Style With Your Yoga Pants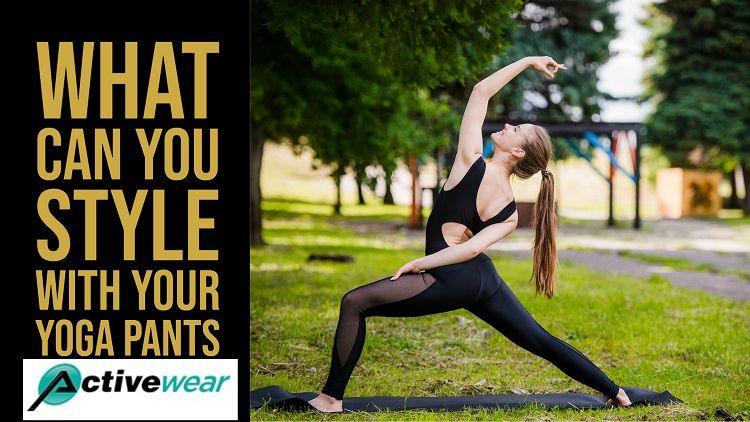 Yoga pants can be worn at almost any event these days, from brunch to work, into bed or out for dinner. Before leaving the home in yoga pants there are some necessary unwritten rules to bear in mind.
Some of which include the following:
At all times do a squat test in your yoga pants to check for transparency as you bend over.
At all times ensure your yoga pants are made from a breathable fabric which is fine with your skin.
Do not put on yoga pants which are overly faded, stretched or thread-bare.
Avoid displaying panty lines no matter what, at all times put on yoga pants with a thing, seamless undergarments or just go commando if you have to.
Spend in the right size yoga pants, buying a size too small is not a great look, so purchase the right size for your shape.
All of these being said, here's how you can pair up your yoga pants.
Yoga Pants During a Night Out In The Town
Yoga pants can certainly be worn for a night out with the ladies. If they can be worn in the office, yoga pants can be paired up and shown off as a pro. If you are going out for dinner, a little boogie with a side of drinks, style your yoga pants with the following:
A short mini-dress with a belt around the waist, completed with a statement jacket in leather or suede.
Team up with high-waist yoga pants along with a bodysuit and a leather jacket.
A simple black fitting t-shirt teamed up with a long duster coat over the top.
A sparkly cap-sleeve top which goes beyond the buttocks.
Likewise, high-waist yoga pants can be donned with a sheer top and a lace corset with a black bra beneath.
Slip into high-waist yoga pants with a fitting crop top and team it up with a denim or leather jacket.
Yoga Pants At Workplace
If you want to stay comfy throughout the day, you can do so in a pair of your favorite yoga pants. Do so, in style. For the ideal work attire, make sure your yoga pants are navy blue, grey or black to make it a bit less discreet. Pair your yoga pants with the following,
A short, above the knee dress with a belt around the waist.
Put on a bodysuit along with a long duster coat over the top over a high-waist yoga pant.
A denim or navy chambray shirt.
A long-sleeve white blouse the goes past your buttocks teamed with an elegant black blazer.
All these pairings can be perfectly put together with a pair of nude or black heels or ankles boots and some accessories.
Business owners who want to incorporate trendy yoga pants or other kinds of activewear in their store can get in touch with popular wholesale swimwear suppliers USA or popular sports athleisure suppliers in the industry. All you need to do is browse through the huge collection of clothing, pick the required pieces and state the bulk requirement accordingly to the support team.
Audio Version:- What Can You Style With Your Yoga Pants
Direction:–  https://goo.gl/maps/sZbRuy3gUpQ634v56