The Topmost Wholesale Yoga Clothing Pieces for The Ultimate Yoga This Fall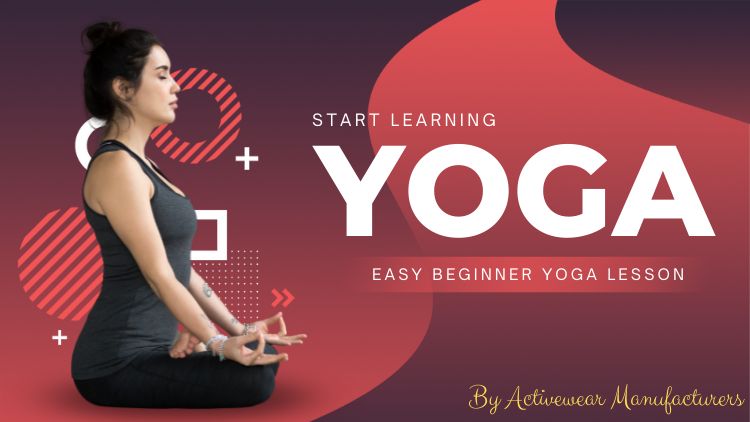 With each new season, your definition of style must also change. Fall is officially here, and if you are the ultimate yogi, your closet should witness some transformation that is essential. Be it at the parties or for the workout classes, your dressing sense cannot afford to be stale and outdated, and hence adding novelty to it is crucial for your fashion conscious wellbeing. Being fit and fashionable is possible by showcasing your toned figure in the best yoga clothes while sweating out and this definitely guarantees the fusion of style and comfort.
This Fall, the reputed and reliable wholesale yoga clothing manufacturer has brought in some of the fresh collections of activewear for the yogis that are worth the splurge from the retail stores. While some are the renditions of the basic outfits, some are definitely the updated collection that exudes innovativeness.
The High Waist Striped Yoga Leggings
You must invest in the high waist striped yoga legging in any color combination made of a thick fabric like jersey knit with spandex to keep you comfortable in early winter mornings. Equipped with adjustable roll-down waistband and cropped bottom, this striped yoga pant style should be your closet essential this season to get ultimate comfort and a very sleek and appealing style stance.
The Strappy Back Sports Bra
It is time to break free from the usual and stereotypical racer back and scoop neck sports bra and replace this design with the sexy and smart strappy back sports bra. With crisscross strappy back detailing, this bra can be worn with the long sleeve backless tops and tees even for athleisure. At the gym, you can wear these with the loose- fitted tank tops.
The Active acer Back T-Shirt
Throw on some patterned and printed leggings to the active racer back t-shirt. The loose yet flattering fit and open racer back style make it a very state-of-the- art yoga clothing piece and can also be pulled off effortlessly to look ravishing and feel convenient.
The Ballet Style Long Sleeve Tee
For the chilly winter mornings, you might require the long sleeve tees to keep you comfortable and warm. The ballet style body hugging and flexible long-sleeve tee looks simple, but is very elegant. This design comes with a straight silhouette, boat neck style, and V cut-out at the back. It is made of breathable jersey knit fabric with thumb holes that guarantee freedom of body movement. Thus, it is time to pump up your yoga style for Fall this year!