Top Four Advantages of Wearing Activewear Everyday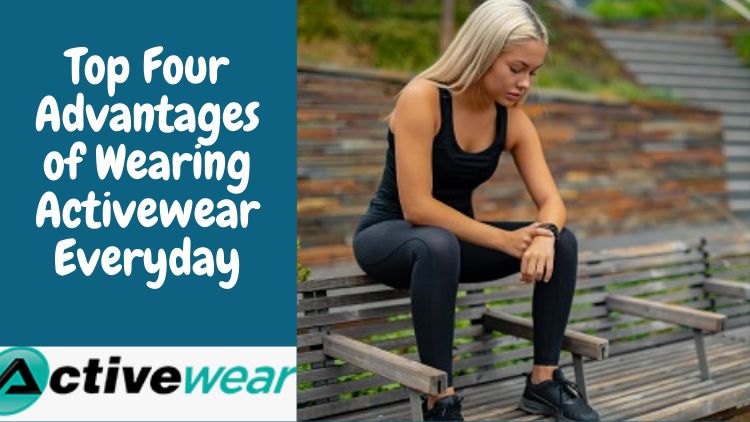 Activewear is rising in popularity with each passing day. People today love to wear their favorite sneakers and high waisted leggings even outside the gym. This trend is here to stay. If you are still not totally convinced on how activewear helps, take a look at the 4 points below, after that you will hardly wish to slip into jeans again!
No More Pain and Discomfort
The wired bras have always been a real pain for most women since so many years. Therefore, a functional sports bra is an essential in any woman's wardrobe. Sports bras help a lot by reducing that discomfort, irritation, pain and gives ample support. Even when you are performing a high intensity workout or exercise, the material of the bra supports, protects and restricts the movement of your breasts. Sports bras are a blessing for those women whose assets keep sagging. With the love for activewear slowly rising, makers of the companies are making sure that their sports bras ensure the best.
Promises a More Healthier Lifestyle
When you have thrown on your favorite activewear for running errands, you are more likely to head to gym straightaway later. Activewear makes you livelier, healthier, keeping you on your toes so that there is no longer this excuse of having to go to home first to change as what is worn already works well for workout. If you are a private label business owner reading this blog with a huge interest in upgrading your store's activewear collection, without any delay connect with a popular private label activewear manufacturer.
Boosts Your Confidence
The trick is all about finding the right pieces, once you know what's good for you, activewear works well to improve your confidence for both your 'inside and outside gym' routine. Say bye to the days when you would have dealt with the headaches of ill fitted sagging leggings, now with activewear coming to a full form, compression leggings, high waisted leggings have come into the big picture. You already know this, when you look good, you feel good and when you feel good, it shows in your performance as when you are performing activities like, running, swimming, weight lifting, wearing the right activewear set helps in optimizing your physical performance and technique.
More Comfortable
Last, but not the least, activewear is more comfortable than those ordinary ones. Why bear with the pain of wearing the ordinary clothes the whole day when you can conveniently slip into something which is much more comfortable? With the rise of activewear, you will not just be stylish, but you will be comfy as well. Made of softer fabrics, they are easier on your body. If you aren't comfortable with what you are wearing right now, try switching to activewear!
Retailers with a dream of adding stylish and fashionable athletic wear to their store should immediately connect with a sought after fitness clothing manufacturer who is known to deliver athletic clothing in Brisbane. You can reach out to the support team, spell out your bulk needs and place your order now!
Audio Version:- Click Here