Top Five Benefits of Wearing Sweatpants During Workout For Men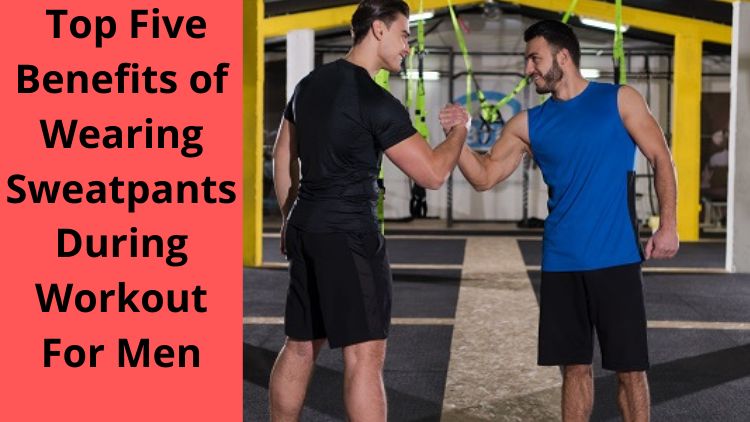 Want your workout wear to deliver comfort while amplifying your performance? Then, sweatpants are an immensely useful activewear in modern times that fitness-addict men prefer to wear during exercise. If you're a private label business owner on the search for good sweatpants, then you must access a top-rated private label activewear manufacturer. This will help you avail trendy sweatpants that are expandable and nonrestrictive for exercising freely at affordable wholesale prices.
1) Facilitates Burning of Calories
Sweatpants usually increase body heat to make you feel hot and sweaty as you carry out your workouts. Moisture-wicking sweatpants will gradually help your body to cool down but the extra heat production is their special feature which accelerates effective calory burning for you to become fitter.
2) Protects Your Skin
Do you perform outdoor exercises? Then, the sun is likely to burn your legs just as it affects your face and other visible areas. High-quality sweatpants can safeguard you from harmful sun burns and also prevent bites from creepy crawlies and bugs on your legs.
3) Provides Sufficient Wicking of Sweat
It Is natural for you to start perspiring after you exercise for some time. Facing discomfort and difficulty in moving your sweat-soaked legs? Well, breathable and sweat-wicking sweatpants are perfect for wicking away moisture and dampness to keep you cool and dry. This is sure to elevate your workout proficiency as long as you stay away from sweatpants materials that absorb moisture instead of whisking it away.
4) Allows Excellent Flexibility
Sweatpants are designed for easy leg movement that aids in workout convenience. Go for well-fitting sweatpants and you'll see how functional they are in implementing your exercise moves freely without any restriction.
5) Offers Ample Warmth
Smart sweatpants are crafted to keep you warm and this particularly pays off when the temperature is low. This trapping of heat is much important to our muscles as well as our skin. The warmth and protection offered actively helps in reducing injury risks to your muscles.
As a retailer eager to source your stock of sweatpants, you must make sure to get in touch with a reputed activewear manufacturer USA with a mammoth workout wear catalog. Such a well-known fitnesswear supplier will surely provide premium sweatpants that are soft and well-ventilated to give your fitness-freak customers incomparable workout comfort and agility.
Audio Version:- Click Here