Top Activewear Trends For Women That Are In Vogue This Year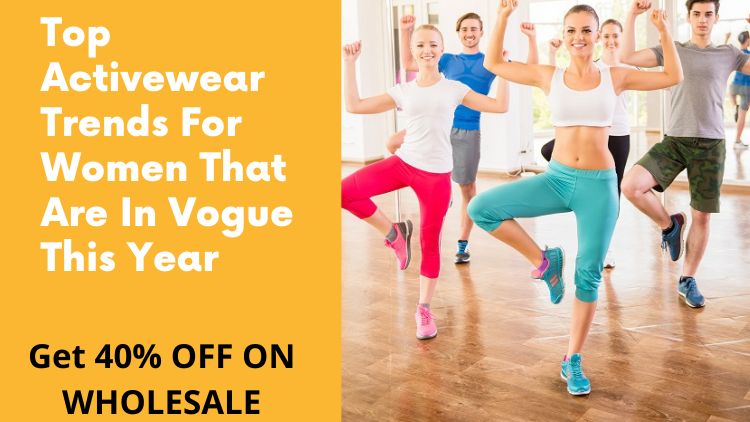 Are you into gym workouts and routine exercises? Do you maintain a daily fitness regime? Then, by now, you must know how choosing the right activewear plays a significant role in escalating your looks and workout performance. Explore these contemporary trends in fitnesswear to make your gym outfit more attractive and functional. If you're a business owner keen to stash up current women's activewear, get in touch with an eminent activewear manufacturer Europe with a colossal womenswear catalog. This will enable you to procure trendy fitness apparel for women in sizzling styles, colors, cuts and designs.
Chic Workout Tees
Women's workout tees in appealing hues have made amark on the fitness fashion industry. Be it a black and white tee, baby pink tee, dark gray teeor a dark purple one, sweat-wicking t-shirts in smart colors are trending this 2021. Many fitness-enthusiastic women are loving the cute and eclectic t-shirt styles that have excellent moisture-wicking potential, breathability and softness to make workout sessions super-comfy and effective.
Sassy Shorts
Prefer to keep your legs free during workout? Then, soft and well-fitted fitness shorts in impressive colors can make you look and feel awesome. You can stick to trendy black and white workout shorts or black and neon shorts or go for vibrant ones to pair with your favorite t-shirt, tank or sports bra for a voguish fitness diva look!
Charming Capris
Fond of the new capri style? Well, you can wear black and light blue capris, charcoal gray capris, black and pink capris or other interesting color fusions to rock your fitness style statement. Want to add a pop of color and cheer to your workout clothes? Then, you can try out capris in light blue, light pink, light violet and other soothing hues as well as those with striking prints and designs to look oh-so chic!
Ultra-Cool Sports Bras
Nothing matches the support and comfort that a sports bra offers! Whether it's a sport bra in timeless hues like black, gray or white or those in eye-catching shades like maroon, aqua blue, candy pink and others, you can count on this activewear to look cute and uber-fashionable. Plus, the functionality of this trending fitnesswear makes them such a big hit this year!
Are you a retailer who's looking for quality sports bras? Then, now's the time to establish acquaintance with one of the famed sportswear manufacturers UK. This globally recognized activewear manufacturing hub is sure to house supreme quality sports bras of exceptional quality to add color and fashion to your fitness apparel stock.
Audio Version:- Click Here