Three Activewear and Their Benefits: Understanding in Details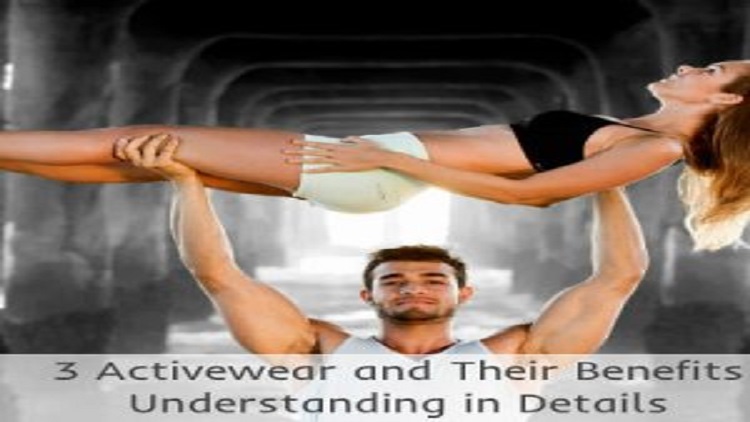 Whether you are a fitness enthusiast or a fashion conscious maniac, the significance of activewear is known to all. Over the last few years, they have grown and honestly, it has been massive. The myriad of styles that has been introduced in the circuit as a part of the activewear is staggering. However, every activewear has its own use and benefits.
This comes from the notion that clothes are directly synonymous with your performance. Hence, wearing the correct cloth to the correct regime is pivotal. To analyse this concept here is given three very common women's activewear and along with them is mentioned their respective benefits. Read on to understand them in details.
Workout Compression Shorts
Workout shorts which offer high compression are perfect for intense workout sessions for instance running. They offer firmness which keeps the muscle warm, prevents strain and helps you to focus on your performance. These pairs are constructed using high functionality qualities which provide full support. The fabric used is also stretchable which allows swift movement. Wholesale activewear suppliers have designed them using a variety of shades and textures that infuse workout with fun.
Sports Bra
Crafted using moisture wicking fabrics, sports bra have become a necessity for all women who hit the gym even once every month (and it is not an exaggeration). The sports bras provide utmost comfort to the person wearing it, keeping them relaxed throughout the regime. The moisture wicking qualities keep you from feeling grossed out when covered in a puddle of sweat. Prominent wholesale sports bra manufacturers use a variety of prints and textures to style them. The different types of bras available for different types of exercise make them a perfect choice for everyone who is obsessed about balancing functionality with style.
Yoga Leggings
If any activewear clothing piece has successfully created a massive stir in the fashion circuit, it has to be a pair of yoga leggings wholesale. Comfortable, stylish and versatile, these pairs have become a staple, both in and outside the gym (and also the yoga sessions). The use of superior quality materials promises to lend a soft touch against your skin which helps you feel relaxed, enhancing your performance in return. They absorb sweat keeping you fresh throughout the session. With stylists and top brands coming up with new designs and colours, they have become the most sought after clothing piece.
From the USA to Australia, the above-mentioned clothing pieces have become popular and being worn by millions of women who are sweating it out hard. Prominent wholesale activewear manufacturers have put a vast catalogue on display that can be assessed by retailers and store owners once registered. The clothes are available at discounted prices when purchased in bulk.