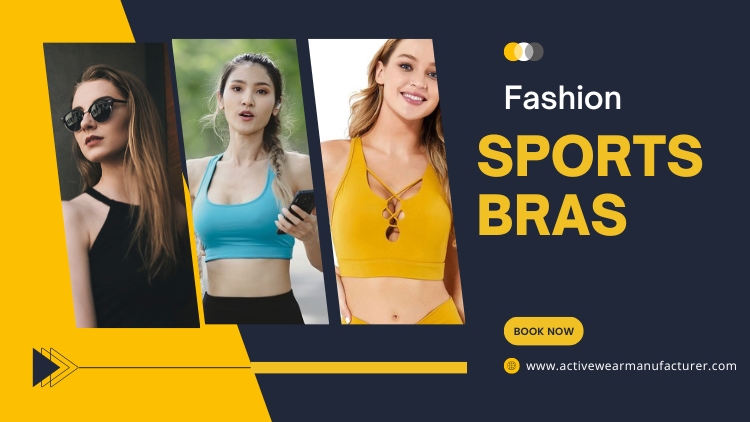 This is What Happens When You Avoid The Sports Bras
Today, a sports bra is considered perfect for sweaty sports sessions that involve hardcore training. The stylish, comfortable, sturdy, and moisture-absorbing sports bras are constructed by the manufacturers to offer the best support to a woman's assets. There are plenty of benefits to wearing a sports bra as it goes on combining confidence and trend to make a hit clothing item!
However, it has been found while most women have lovingly embraced this fashionable and functional apparel, there are still some who don't pay attention to the kind of sports bra they are wearing (sometimes a horribly wrong style) and a few (especially women with small breasts) don't wear a sports bra at all during training!
Some Think Wearing a Sports Bra Would Make Them Feel Uneasy!
This blog offers plenty of information on how not wearing sports bras can affect your breasts and can even damage them permanently.
Are you a retailer or a business owner keen to lay your hands on modish, cheap, and durable sportswear? Contact one of the notable sportswear manufacturers UK! Such a supplier brings a top-notch catalog that includes cool and effective bulk sports bras as well!
A Brief Introduction To The Matter
If you don't wear a sports bra while exercising then it can cause permanent damage to your breast tissue. Made of fatty and glandular tissues, breasts have a fibrous tissue known as Cooper's ligaments that attach it to the chest wall. These ligaments are not tight and are therefore subjected to movement. Also, there are many sensitive nerves in your breasts that can get affected by rigorous movements or exercises. You should always wear a sports bra while training and at the main sports event even if you are someone with small breasts, i.e if you want adequate support for your assets and to prevent any injury.
Check Out The 4 major Issues That Take Place When You Avoid Wearing One:
Premature Sagging and Stretch Marks
Exercising without a sports bra after a certain period of time can lead to unwanted stretch marks and premature sagging of breasts. A quality sports bra from a reputed manufacturer can prevent any tissue damage and give your breasts the much-needed support it requires.
Painful and Heavy
Often experience a feeling where it's like your breast weight is pulling your head forward and affecting your posture causing discomfort and pain? Get headaches? When you exercise or go through high-intensity training, a sports bra will keep your weight well-distributed.
Causes Neck and Back Pain
If you are a runner who needs to run on the tracks every morning then a sports bra can save you from immense back pain and neck pain once you are done.
Zero support for Cooper's ligaments
The ligaments of your breasts, i.e Cooper's ligaments get most affected by all the running and jumping. When you throw on a sports bra, it offers ample support to the ligament and the skin on your assets.
Being a business owner in immediate need of fantastic, lightweight bulk sportswear, hurry and get in touch with one of the best sportswear manufacturers Europe! You get hot discounts on wholesale orders!