The Ultimate Running Jacket Guide For Every Smart Runner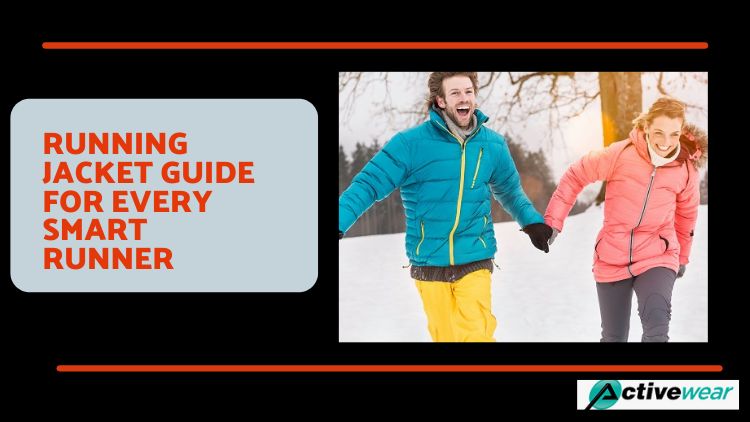 Thinking of buying a new running jacket that can protect you from the bad weather? Well, choosing a good running jacket should not only depend on weather conditions, but also on your run duration and your very own personal preferences.
A reputable activewear manufacturer Canada provides a large collection of functional, long-lasting, and voguish wholesale activewear, which includes some terrific running jackets!
There are in fact, a lot of things to consider when choosing a running jacket, though keeping the following points in mind will be enough to help you take a firm decision:
Lightweight On Your Body
A smooth and quality running jacket will be feather light on your body, always. It should help you with your performance and that's why should always be created in an ergonomic and slim cut. It will allow you freedom of movement and being lightweight, you will easily be able to carry them.
Will Promote Breathability
Remember, a jacket's breathability is an important thing to note down. The perfect running jacket will protect you against the elements but without causing any overheating of the body, and for this, it will be crafted out of protective yet breathable materials. Sweat gets trapped inside the jacket when it lacks breathability and this of course eventually turns your run into an uncomfortable experience.
Should be Waterproof
A waterproof running jacket will never let rain penetrate the fabric. Such jackets will wick away the sweat and their featured taped seams will do their best to stop water from seeping in. A water-resistant jacket will be useful for about half an hour or a maximum of 40 minutes, but after that, all the best!
Offering a Snug Fit
If you really want your running jacket to work well and help you with your performance, then make sure that it fits well. Remember, a running jacket should never be so tight that it becomes impossible for you to breathe or uncomfortable to layer with other clothing pieces. Whatever your personal preference is, a tight fit or a loose fit, the jacket should be such that it allows you the freedom of motion. A good running jacket will be created with flatlock seams and stretch panels.
Comes With High Visibility
Running at night, especially in winters is risky, so make sure to choose a running jacket that will be made out of high-visibility fabrics. If you are someone who loves to run late at night then reflective materials will let you stay more visible. In a running jacket, you will often see that reflective details are placed around the elbows, therefore letting the light reflect continuously from your body.
Being a business owner aiming to purchase the latest wholesale activewear, hurry and immediately connect with a revered activewear manufacturer Europe now! Attractive discounts are there on bulk orders!