The Significance Of Clothing Samples In Fitness Apparel Manufacturer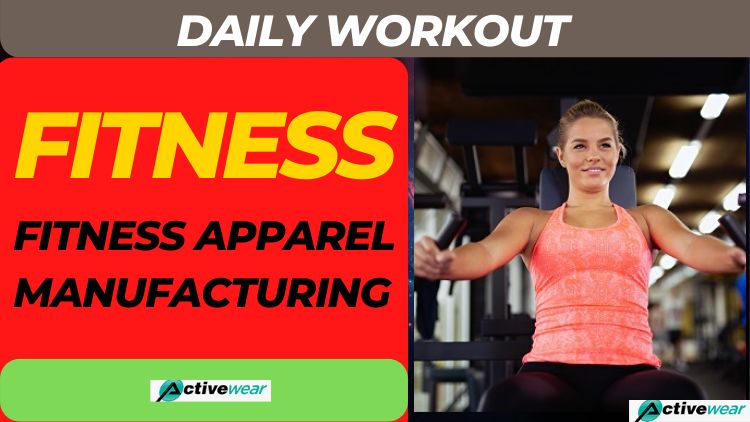 It has often been found in the clothing industry, especially if you are someone in the fitness wear business then you will knowthat generating garment samples before the bulk production of the products is a critical debatable topic. While the majority believe that it is a must-have before the athletic wear manufacturers start mass production, some are of the opinion that it is basically a waste of their precious time.
Before you understand how important the samples are, make sure you know enough about the term ''clothing sample''.
What is Meant by Clothing Samples in Fitness Apparel Manufacturing?
The procedure of creating a product prototype(whether it's tank tops, tracksuits,joggers, sweatshirts, sports bras, or any other fitness wear) before starting the bulk production is called clothing sample in fitness wear manufacturing. This same procedure can be applied to any other garment type.
The Importance of Fitness Clothing Samples
In fitness apparel manufacturing, where different fitness clothing brands order apparel in bulk quantity, the sample is considered to be a vital step before placing the bulk order. For most business owners, the main purpose of grabbing samples is to get rid of the risk of making a wrong purchase of unwanted orders, something that doesn't align with their goals or vision. A mistake done in the manufacturing of products is something that should never be ignored by the buyer. Instead of accepting a whole shipment that is undesired or making any sort of compromise, bulk buyers are always advised to order a sample first.
With the help of the samples, business owners can thoroughly check the quality, fit, stitches, and fabric, and can therefore give approval for bulk orders, which is always safe than regretting later. Many buyers have a standard need for the apparel samples of their preferred products for getting the wholesale order, i.e what kind of samples they need, how many samples are needed for each product type, and by what time they need them.
Other than checking whether the manufacturer has done any mistakes while creating the samples, they also help you to re-examine your own plan before you say okay to full-scale production.
You can never ignore the fact that samples are extremely important before creating items in bulk. After all, they are the main way through which you get assurance and peace of mind that the ultimate order that you will be getting will be of top-notch quality, and will be designed as per your specifications. Samples offer you full control over your order, as you take charge and the manufacturerfollows. Also, samples give you the power to cancel an order and find another supplier, if you find that things didn't go as per your plan. Certain reliable manufacturers also offer you updates at every stage of the sample-making process.
A well-known activewear manufacturer Australia brings a massive assemblage of premium-quality fitness wear in different styles, designs, cuts, colors, shapes, sizes, etc!
Relevant Blog:- 3 Factors Affecting The Fitness Clothing Global Market Scenario