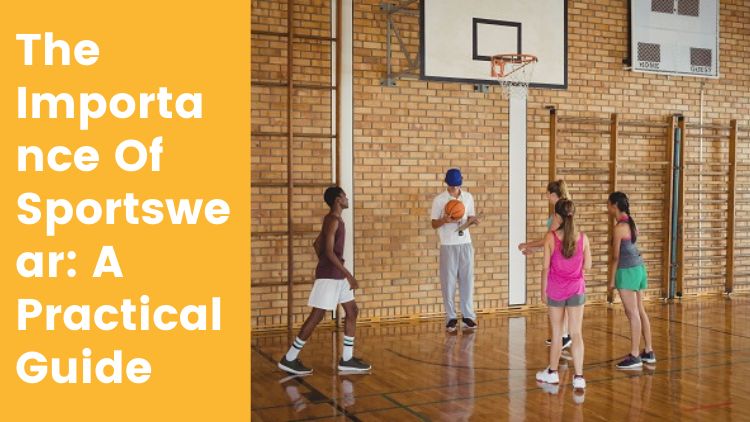 The Importance Of Sportswear: A Practical Guide
Having appropriate activewear may assist to improve your performance and enjoyment, as well as lower your chance of injury. Here, we look at why it's so crucial to have appropriate sports clothes so that whether you're just beginning or replacing old workout clothing, you'll know what to look for while shopping from a fitness clothing manufacturer.
Maintains Your Freshness and Comfort
Whether you're pounding the sidewalks, working up a sweat on the saddle, or putting your team sports talents to the test, it's critical that your clothing keeps you cool and comfortable. You may stay cooler and dryer throughout your exercises by wearing fabrics that are particularly engineered to drain perspiration away from your body.
These clothes collect perspiration from your body and distribute it through the fabric, allowing it to dissipate more readily into the environment.
Allows For Complete Mobility
Well-designed workout clothing also provides you with the complete range of motion required for your sport, ensuring that you are not hindered in any way. This should find things simpler to polish your technique and help you feel more at ease. Therefore, whether you browse online for a variety of men's tracksuits or look for women's gym wear instead when you're trying on new clothes, attempt a variety of postures to determine whether the garments provide you adequate freedom.
It Shields You fFrom the Elements
Appropriate clothing can also protect you from the elements. For instance, you may require gloves to keep your hands warm when cycling, or you may benefit from a sunhat or long-sleeved shirt to protect you from the sun while running. You should be able to keep your body at the proper temperature by wearing weather-appropriate sports clothing.
It Lowers Your Chance Of Harm
Certain apparel can also help to lower your chance of injury. For example, if you play basketball, impact-resistant polycarbonate glasses can help reduce the risk of eye injury.
Other danger-reducing kits include elbow sleeves, shin pads, gum shields, and arm and leg supports.
Boosts Your Self-Esteem
Then there's your self-assurance to consider. Wearing appropriate and trendy sports clothing can make you feel better about yourself when you get into your chosen hobbies since you will know you look the part. In contrast, if you are self-conscious about your clothing, you may become distracted and unable to concentrate on and enjoy the activities.
Business owners contact popular activewear suppliers if you want to add a new collection of sports clothing to your stock.
Audio Version:- Click On