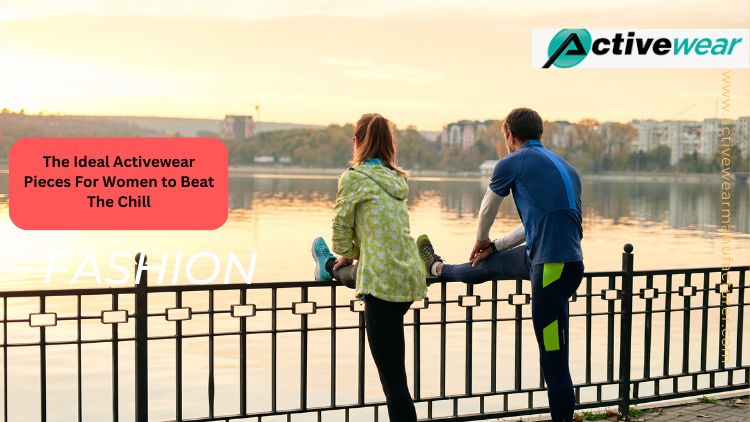 The Ideal Activewear Pieces For Women to Beat The Chill
The fall winter season is already here. Honestly we don't really know whether to dance in joy or simply contemplate the cold season. Every season has its own advantages when it comes to working out effectively. The winter season is all about breathing in the cold crisp air and taking up frequent HIIT classes to keep your muscles flexible and the blood flowing.
Hence, it is important for you to invest in the right collection of clothing pieces, especially if you're concerned about your workout routine. In fact one of the popular activewear manufacturer has come up with a unique collection you can have a look at.
Cool leggings
The collection consists of newest set of leggings which are also known as cold gear leggings which is made with a unique material that helps to keep you warm during the workout. The inner material is made of a breathable fabric which makes it perfect for you to workout extensively without the inconvenience of excessive sweating.
Anti-Microbial Sports Bra
The anti-microbial sports is what dreams are made up of. Women who love to workout especially for a longer period of time can definitely opt for the anti-microbial sports bra as it is not only super comfortable but functional as well. The anti-microbial features basically helps to prevent the sweat caused infections and eliminates the possibility of bacterial growth during the workout. Apart from that other features like wider strait and shoulder straps adds an extra element of support to the outfit.
Thermo Jackets
The best way to create a statement with your workout wear during the winter season is by opting for a stylish layer wear. You don't necessarily want to dress up in bold clothing pieces. Therefore, it is essential that you opt for such outfits that will help you to stand out from the rest. You can either opt for a bright color blocked jacket or choose something neutral which consists of classic accents like metallic zippers, mesh pockets. etc.
Merino tee
Feel the magic of the temperature regulating merino wool when you layer the tee under other winter layer pieces. This tee works wonders especially when you're working out as it helps to regulate your body temperature with the outdoors and keeps you essentially comfortable.
Retailers who wish to include private label active wear in their store can definitely get in touch with one of the popular suppliers. All you need to do is browse through the large collection of clothing and state the bulk needs to the help team. You can definitely get discounts on the same.