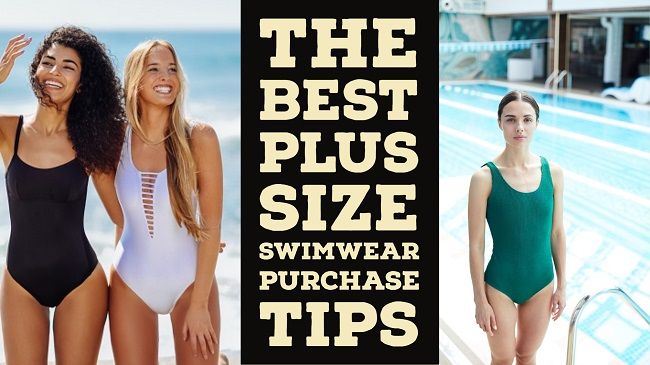 The Best Plus Size Swimwear Purchase Tips
We all know the advice, 'Shop for your shape.' The advice is given out year-round for any type of clothing. But when it comes to selecting a clothing piece that is mostly about baring and enjoying your own skin, then it gets tricky. One of the popular, activewear manufacturer Australia has designed trendy and comfortable swimwear in diverse sizes for the customers to browse from. Hence, read on to know more.
Be Realistic
What are you actually going to use your suit for? You're going to be looking for a whole different suit if you're searching for something to play beach volleyball in, swim laps, or just lounge by the pool. Figure out what your favorite summer activities are and go from there.
Think About Your Body Honestly
You know, wearing a fatkini is a nice goal to have for yourself or wearing a low-rise plus size bikini or a tankini or whatever it is that you've always wanted to rock on the beach. Pushing your boundaries sounds great, but if you're not comfortable and feeling confident in what you're wearing, then it's time to ditch the uncomfortable swimming clothing pieces
Know Your Actual Shape
Understanding your body's curves and edges is beneficial when trying to assess what shape or silhouette of suit you're looking for. Often we find the problem is that we can't find something that fits over the hips and thighs without gaping in the waist. See how that's a much easier problem to solve than thinking your whole body is causing you trouble?
Embrace The Separates
If you're having a hard time with the matching tops and bottoms style, because you can't seem to find something that's just right for you, turn to two separate pieces. Find something that fits and that you think looks great, even if it means having pieces in two different styles, sizes, or from two different stores.
Get in touch with one of the popular activewear clothing manufacturers in the industry, offering an exclusive collection of swimwear for the retail business owner. These are super fashionable and will definitely make your customers happy. Therefore checkout the catalog and the MOQ of the products and drop a mail stating the bulk needs to the help team.
Audio Version:- The Best Plus Size Swimwear Purchase Tips
Direction:- https://goo.gl/maps/sZbRuy3gUpQ634v56