Some of the Fitness Fashion Trends you Need to Know for 2020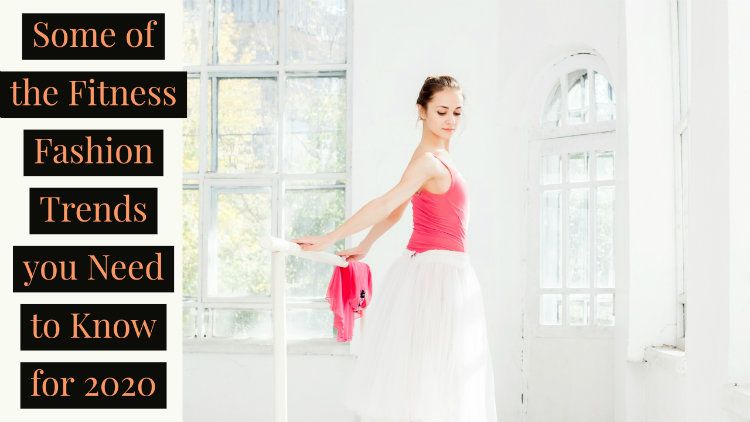 If you are the kind of fitness freak who is always aware of the new fitness fashion and constantly up for trying attempting something new, chances are your athleisure closet is equally on-trend. As we get back into our workout regimes post the festive break, it's the ideal time to look at the fashion craze in the fitness world which is making raves now and upgrade our workout closets.
So, what's in store for 2020? This seems like the year of pretty colors and bold prints that will make a splash. But that doesn't mean that black has to take back-seat completely, as there are plenty of minimalist styles and muted hues in the latest season collections to please even the most devoted color-avoider.
Let's look at some of the trendiest fitness wears that will kick off your 2020 right away.
Florals
If you are still under the impression that sportswear and floral prints don't blend well, then you are living in a bubble. Check out some of the season's styles from sportswear manufacturer australia and to change your opinion. This spring goes for darker florals over bright flower designs, with abstract and graphic prints making these monochromatic items easy to channel with your already existing individual pieces.
Khaki
Sitting at one end of the style continuum, camouflage and khaki prints are here to get you all hyped up for atrocious circuits classes. If you are just starting with these patterns then make sure to go easy with it, maybe start with a little dash of it into your overall outfit, in case you are a veteran in this field then go head to toe with this one.
Ballerina Style
Ballet barre classes are still popular, thus the ballerina style is in trends too. This signifies for warm-ups and cool-downs you can go for wrap tops, lots of pale pink and soft grey tones and can set you up for the flawless derriere.
Detailing with the Straps
In a hot yoga class or an uber clammy HIIT, the motive usually is to wear as little as possible while still having the support that is much needed, in this case, a strappy sports bra is your absolute best friend. Lace-up and multi-strap details bring in interest to attire, so you can pair an obscure bra with simple leggings for an effortless athleisure upgrade.
Business owners who want to add private label fitness clothing in their store can get in touch with one of the popular suppliers. All you need to do is go through their collection and pick out the pieces needed and state the bulk requirement and the support team will come back to you with available discounts.
Audio Version:– Some of the Fitness Fashion Trends you Need to Know for 2020
Direction:-  https://goo.gl/maps/sZbRuy3gUpQ634v56