Let's Check Out The Trending Gym Clothing Looks for 2018's Spring and Summer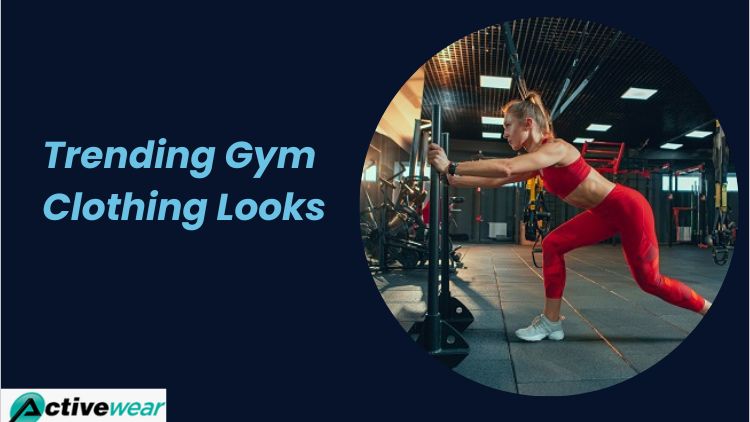 With time, the trend for enrolling in gym classes and other workout forms is increasing. People are getting more health conscious today and looking for a fit and fine lifestyle. This has also led to the introduction of the most fashionable range of activewear pieces that range from the simple tees to the slogan tops, printed sublimation leggings, hooded sports bras and much more to look forward to. This year too, the month of January has witnessed a wide array of fitness looks that are trending and helping the women fitness freaks to get the most desirable and fashion forward attire options.
If you are confused about dressing up for your gym sessions this year for spring and summer, then you should explore the blogs of the eminent style bloggers who make sure to throw light on the trending looks. Try to spruce up your closet collections and splurge more into the pastel shades, colourful prints, cut outs, and shorts or sleeveless tops crafted by the leading wholesale custom gym clothing manufacturer. These are perfect for spring and summer, and also help you get utmost comfort and convenience on hot days.
Here are some of the most hip and happening fitness attire options that you can try out for this year's spring and summer seasons.
The Strappy Detailing
You can mix and match the strappy detailing outfits with the printed ones to give way to some of the coolest attires. For instance, go for the smoke printed leggings worn with strappy black crop top and cool bright colored runners. This can be pretty interesting and sexy ensemble that can also take you to places if you later the crop top with a fancy layering option for parties and other outings.
Chilly Mornings are Sorted
Even on spring and summer, you might suddenly encounter a chilly morning, and for this you can simple wear the hooded pullover in oversized stance, with the tight compression shorts or compression cropped pant. Keeping the outfit in basic colors, you can add some contrast with the neon colored running shoes.
Accessories are Important
Spring and summer are seasons when you can experiment the most with the different types of workout accessories. Go for the black leather baseball hat, soothing soft pink tank top and cropped sweatpants worn with printed lace-up runners. This look can also be taken on weekends for running casual errands with friends or for grabbing a coffee.
Try out Some Gloss and Shimmer
Don't fret from donning a tad bit glitzy look for the regular gym classes as these looks can be taken forward for the parties, too. You can pair the simple white top and cropped white sweatshirt with the glossy black or grey leggings for the most gorgeous athletic look ever.
Go for Crazy Patterns
Instead of sticking to the conventional and old florals and abstract patterns only, you should also go for some of the most state-of- the- art and unique patterns. Multi-brush striped black and white leggings styles with simple tank top or crew neck fitness top would look perfect, and add a very different stance to your fitness ensemble.
Thus, this year for spring and summer, you should be open to more experimentation and initiate wearing the most high end gym outfits that are introduced by the leading wholesale fitness clothing hubs. Be bold, confident and different if you are aiming to be the trendsetter for the fitness fashion world.