How to Take Activewear Out of The Gym?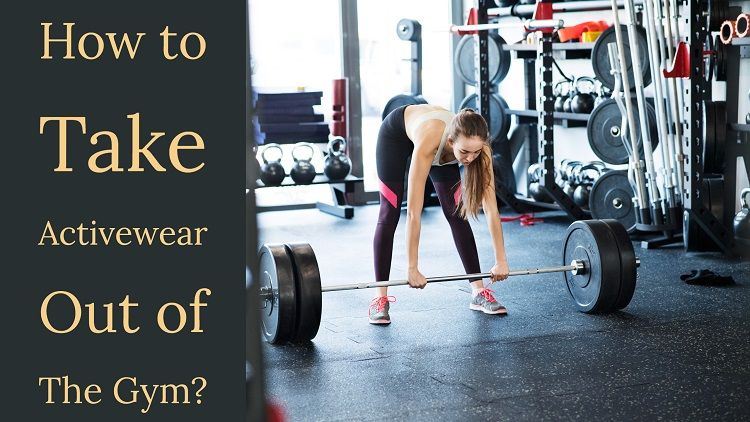 One of our much-loved facets of workout gear these days for women is that it's no longer limited to the weight room or the spinning studio. To a certain extent, some of our most preferred options will take you from your barre class to the local bar, and have the know-how to make sure that you don't have to be concern about smells or sweat stains when you make the changeover. With moisture-wicking material, shrewdly-placed mesh panels and well-thought cut-outs, much of athletic clothing these days are meant for athletic recreations. It is so far off from the days when we had to grab old shirts out of our wardrobe, get rid of the sleeves and call it a top.
While picking out workout clothes one needs to bear in mind the durability of its kind. With frequent sporting of these clothes, it becomes necessary to think about the maintenance of this particular line of clothing. Thus, while investing don't go too intense on the money-saving spree as that might not turn out to be effective in the long-run.
Activewear is extremely comfortable and can look startlingly stylish, but it can also come out as shoddy and a little too gym-like, which depends on how you wear it. Let's look at some of the women's activewear trends 2020 that will make your life easier for that gym to leisure time transition.
Ensure Your Pants Aren't See Through
This situation can turn out to be very silly if you are not aware of it. Even though this might come out as a total embarrassment there's huge accessibility of this kind of leggings in the market that is full of sheer. So before making a purchase make sure to try them on IN FRONT OF A MIRROR to see for yourself.
Let Your Sporty Look Mimic Your Casual Style
If you are someone whose wardrobe looks almost 90 percent blank and surprisingly, one fine day you start putting on neon spandex, it might look like a costume on you! Pick out pieces that have a close vibe to the rest of your closet to stay in your forays from feeling too raucous.
Don't Limit Yourself To Full-Length Tracksuit
If you are someone who is not much comfortable in leggings that too daily, slip in a bit of delicate sporty elements into your closet. Put on a varsity jacket over a pair of jeans or slip into an amazing pair of sneakers with a skirt or dress.
Popular wholesale athletic apparel distributors have come up with an exclusive version, business owners and retailers should take a look at it. Go through their collection and pick out the pieces you need and state your bulk requirement to the company's support team and they will reach out to you for the same.
Audio Version:- How to Take Activewear Out of The Gym? 
Video Post:-  Click Here
Direction:–  https://goo.gl/maps/sZbRuy3gUpQ634v56