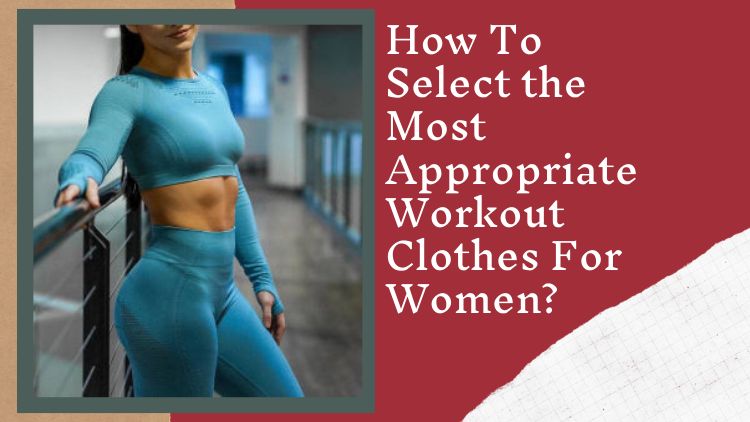 How To Select the Most Appropriate Workout Clothes For Women?
If you are planning to get fitter and healthier in the coming days, the right pick of workout clothes can boost your motivation further. Workout gear that you love can level up your enthusiasm as you carry out your fitness regime and this can further elevate your exercise performance. Thus, give some time to stylize your workout wardrobe and see its contribution to a healthy and rejuvenating lifestyle. If you are a retailer who wants to expand your activewear collection, get in touch with the best among activewear clothing manufacturers to access the trendiest variety of quality fitness clothing.
Is there a particular color that makes you motivated? If a pretty shade of pastel pink is what you like most, recreate your look with sports bra, biker shorts and running shoes in that same shade. Be it a tank top in a soft tone or a bright color, your preference can guide your ideal pick. For an extra doze of motivation, a showy red workout top can uplift your spirit and determination as you indulge in an energetic workout session.
You may want your yoga wear or pilates wear to be close-fitting, but remember, for free movement you need activewear that fits correctly and is not too tight. Stretchy leggings and jacket can fit you well and allow you flexibility and freedom of movement.
You may favor natural fabrics like cotton for everyday wear. But for a high-performance gym round, you should stick to fabrics designed to wick moisture and keep you dry and comfortable as you workout. You can choose a striking co-ordinated outfit in different shades of blue, comprising of a running shirt, leggings and sneakers.
Choosing Appropriate Workout Tops
You must be attentive in choosing a workout top that fits well, wicks away moisture adequately and facilitates movement. You can wear it alone or layer up with an extra layer or two if you are exercising outside in cold weather.
Choosing Appropriate Workout Leggings
When you are about to choose your bottom wear for exercising, you can rely on a pair of expandable and breathable leggings. Leggings are the best choice for women whether you exercise indoors, do yoga or go for disciplined running.
Choosing Appropriate Sport Bras
For a comfortable workout, you need your bust to be supported. And for this, you must ensure that the sports bra you wear is well-fitting, supportive and moisture-wicking.
Choosing Appropriate Workout Pants
When deciding on women's workout clothing, you can consider a pair of tracksuit bottoms that will be especially appropriate for running in cooler weather.
As a business owner, you must connect with a top-notch bulk activewear manufacturer to stash up your stock of women's workout clothes that are in sync with latest trends.
Audio version:- Click Here
Video Verion:- Click Here
Direction:  https://goo.gl/maps/sZbRuy3gUpQ634v56