How To Pick The Right Swimwear For Women This Summer!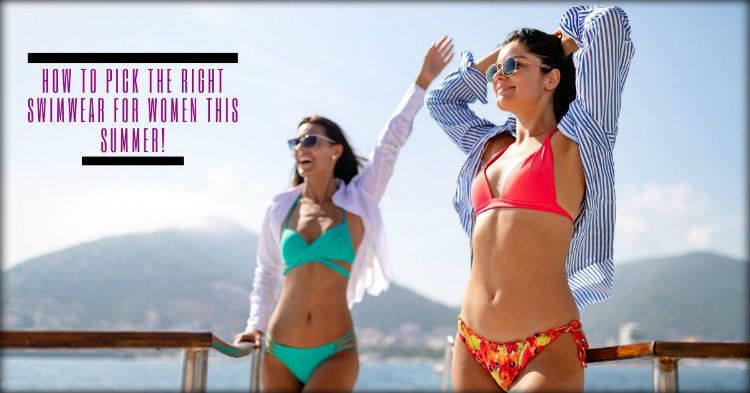 The internet is literally flooding with how-tos and while some of them may seem pretty useless, we promise you, this one is not!
Summer is here and beaches are thriving with folks in tan bodies, shorts, and bikinis and people around the world have now to come to start enjoying the summer.
Picking out the right swimwear for your collection for your wardrobe could make or break your summer style statement. In this blog, we are going to take a look at how women should pick a wholesale swimwear.
Want to find out? Let's take a look:
Get Your Comfort Spot Right
One of the many things that come with wearing the perfect swimwear is being comfortable in your own skin. So, you could always pick a bikini if that is what makes you feel good about yourself, but you must know this – swim wear is not just bikini.
There are monokini options and even full coverage swim dresses that are going to make you feel perfectly in your own skin. The first rule of being truly stylish is to keep your comfort high on the priority list!
Pick Your Color or Pattern
Swimwear collections are available in both – monochromes and patterns. If you are a fan of the former, then you have the option to get all in the same color, or even play a little bit of contrast.
On the other hand, patterns are full of surprises when it comes to swimwear. From leotard prints to anything from little waves to umbrellas, there is plenty going on for this kind of apparel – and getting the right one is all that matters.
Getting the Features Right
Here are some of the questions you need to ask before you buy your swimwear made by activewear clothing manufacturers. Let's take a look:
Is it made of moisture wick fabric?
Is it antimicrobial?
Does it have any SPF protection?
Is it of sand free quality?
If your swimwear answers all of these questions with a yes, then you have an apparel that will serve its purpose perfectly.
These are the 3 things that will help you pick the right swimwear. So, don't wait anymore – just get in touch with your swimwear retailer and pick out your choices today!