How to Identify The Ideal Mens Workout Tee To Get a Great Body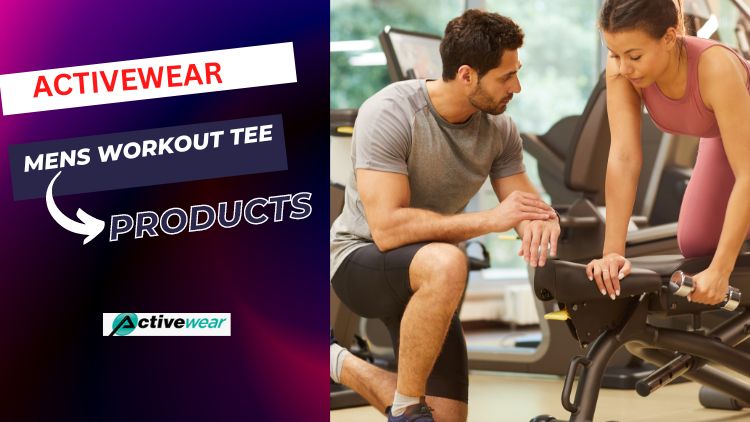 If you are an absolute fitness-conscious person, then you always need to invest in quality clothing that's specially designed for you to keep fit. With so many options available in the market today, workout tees are the most admired and preferred ones by fitness enthusiasts all around the world.
As a business owner with a target to add striking, quality, and comfortable wholesale workout tees to your store, hurry and connect with one of the best canadian clothing wholesalers now!
Why Workout Tees?
A workout tee is not the same as your regular tee. It is a much better choice if you want to improve your performance. During exercise, they comfortably move with you and the quality fabrics with which they are crafted by the manufacturers don't absorb sweat and make you heavy and uneasy. With them, you enjoy exercise more and remain comfortable.
While Looking at the Features
Now that you know their introduction, you should know which qualities can help you identify the perfect workout shirt.
Materials
The right material choice is a crucial part of the perfect workout tees. Given below are some fabrics that you can opt for:
A stretchable workout tee like the compression tee can make exercising more relaxing and for this, it should have some amount of spandex in it.
Blindly choose nylon or polyester as they are moisture-wicking fabrics. These materials always keep you comfortable and dry.
Design
A good workout tee will sport an amazing, eye-catching design.
The manufacturer while constructing the piece will take into account how the entire body of an individual will move during the exercise, especially the shape of the torso.
Sturdy seams and the right panels will make it convenient to move around in them.
Fit
A good workout tee will neither be too tight nor too loose. It would be just right.
Make sure that the sleeves are just perfect to feature your biceps but then, they shouldn't be too restrictive as well.
The tee should hug your torso closely enough so that you can't pinch more than an inch of fabric on both sides of your stomach.
You should get plenty of room and freedom of movement around the neck. Go for long-sleeve tees, short-sleeve running tees, and crewneck styles.
The above-discussed features are the most important ones but other than these, there are certain other details like antimicrobial features, layers, colors, and UV protection that you shouldn't ignore.
Last but not least, always consider your needs, tastes, and preferences before buying one.
Retailers and business owners wishing to stock fashionable yet practical fitness clothing, make sure to contact only the most reliable among the bulk fitness clothing manufacturers USA! Don't forget to check out the colossal catalog before placing your wholesale order!