How To Find The Best Running Shorts For Your Cardio Routine?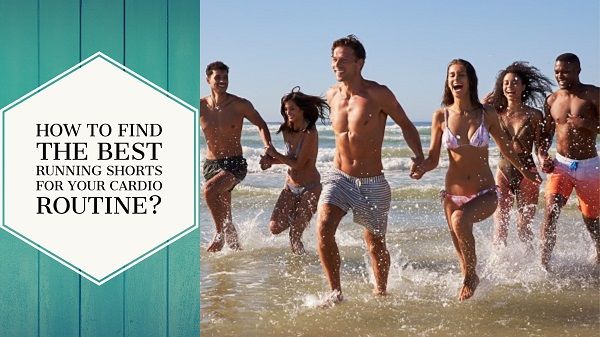 The running short appears to be a fairly simple garment, but there is much more to these cute pants, than meets the eye.Designed to provide you with the maximum freedom to move, running shorts come with a variety of styles to suit distinct types of runners and running. Owing to the same, one of the popular fitness clothing manufacturer has curated a trendy collection of such unique shorts that you can browse from. Therefore, let's jump in and read on to know more about these cardio essentials.
We've listed below variants of sports shorts on the basis of length and activity to help you determine the ideal pair for your regime.
Short Length
Shorts that finish high up the thigh provide the best ventilation and range of movement when you run, which is why they are favored by competitive runners in general. They're ideal for both sprinting and long-distance road running.
Medium Length
The most popular style among runners, the medium short is a versatile garment for the modern runner and ideal for those who like to switch their training from track to trail.
Long Length
For shorter running distances a longer short is often preferred. These shorts are also perfect for changeable conditions, as well as running off-road, offering you protection against debris or shrubs. It's important to ensure the material used will not retain heat or moisture and disrupt your comfort.
Shorts For The Trail Runner
Trail and urban runners tend to wear tougher gear and can afford to wear slightly heavier kit. 2-in-1 shorts provide extra protection from the elements and comfortable support even on the longest of routes. Look for durable and lightweight shorts that keeps you warm, dry and protected.
Shorts For The Track Runner
The track runner is generally looking for super-light shorts that provide freedom of movement for aggressive sprints or the long strides of distance running. The perfect pair will give a non-restrictive fit and allow for maximum freedom of movement.
Shorts For The Road Runner
The road runner needs a versatile garment that is as happy in the sun as it is in the rain. Look for shorts that are lightweight, durable and functional. Special features like a secure pocket for valuables and 360 reflective elements add visibility for those early-morning or evening runs.
One of the popular womens activewear manufacturers has designed performance attributed cardio shorts that you can browse from. These are available in diverse sizes and designs to cater to the large customer base. Therefore, communicate your wholesale needs to the help team to bulk order such amazing workout essential apparel.
Audio Version:- How To Find The Best Running Shorts For Your Cardio Routine?
Direction:- https://goo.gl/maps/sZbRuy3gUpQ634v56