How To Choose Exercise Leggings That Are A Perfect Fit For You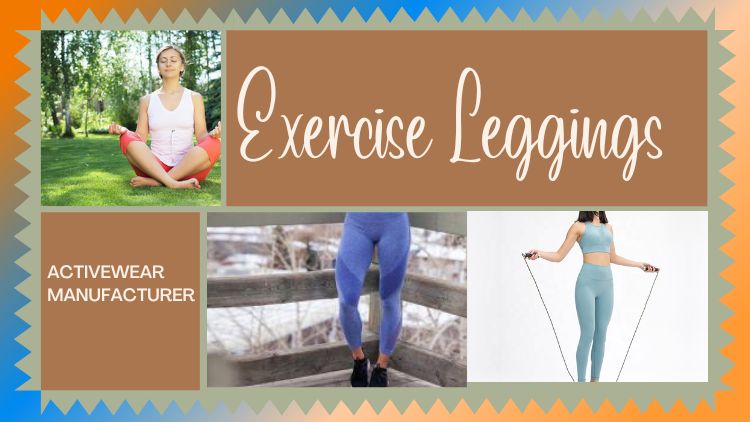 You always want to ensure that you are getting the right fit while choosing a great pair of exercise leggings. But then you might wonder, "how are the exercise leggings supposed to fit?"
Check out these essential guidelines given below to get a pair of leggings that can be the right fit for you
Should be Squat-Proof
When you see to it that you get the right fit, it helps you attain the desired squat-proof look. The squat-proof leggings wont let your skin or underwear become visible and embarrass you when they are stretched out. One of the most well-known gym wear manufacturers brings an amazing collection of different sizes, best quality leggings at a cool price.
When you pick the wrong size, it affects the natural elasticity of the leggings. In other words, the leggings won't be able to retain their shape for a long time and will wear and tear after a certain period of time.Selecting the correct size of leggings is not just good for you but for your bank account as well, as going for the appropriate size will make your leggings last longer and you won't have to buy leggings, spending loads of money, every month.
Leggings Crafted out of Compression Fabrics
The fit of the compression leggings is a bit different than your regular conventional leggings. They offer you a great shape,and support and are tighter than your daily use leggings. Often, the fabrics used in the making of these leggings are breathable, moisture-wicking, and have a great stretchability that assures that the shape of the leggings will remain the same for a long time.
High-Waisted Leggings
Another full-proof way to make sure that your exercise leggings don't go down while you sweat hard in the gym is by going for the high-waisted leggings. The waistbands of a high-waisted legging sit higher on your stomach, thus offering you better support than normal leggings and are less likely to slip down. They not only make you feel confident, but they make youappearhot when you pair them with sports bras, going topless, without making you feel exposed. They are quite a trend these days and are not going out of style any time soon.
Should be Like a Second Skin
Your exercise leggings should always feel like a second skin to you. They should always offer you a snug fit around your butt, thighs, and calves, without restricting your movement. Always keep in mind, that the perfect pair of exercise leggings will move along with you, no matter what kind of workout you are engaged in, and will prevent chafing by hugging your skin close.
As a business owner intending to make your Australian stores collection stand apart in the crowd, ensure to get in touch with only the most illustrious among the Australian activewear manufacturers! Browse through the immersive catalog and make a bulk purchase today!
Relevent Blog:- Flared Leggings vs Yoga Pants: Whats All Thefuss?