How Curvy Women Should Be Shopping For Activewear?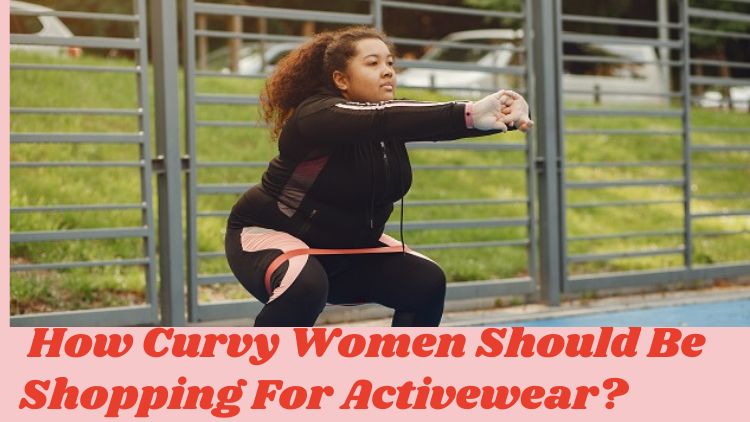 Hello there, gorgeous ladies! We know you are zealous about exercising and keeping yourself healthy and kudos to you for that. We have written a lot about activewear but for all the beautiful curvy women out there, we think we need to shed some more light. You are wonderful as you are and to be honest a bit more blessed than most out there. So have pride in your body whilst we aid you to choose sports clothing from activewear wholesale vendors that let you show off your curves whilst keeping you supported and comfortable.
Material Is Key
Now, having a rough sports or workout session, sweating like anything, and having a big hip and bust, all of these put together will form one major issue. And we know boob sweat is a real deal! One way to soothe your anxious mind and give you outcomes is that opt for materials that keep you irritation-free and sweat-free. Pick materials that don't soak in lots of sweat, get wet and heavy, then stick to the body exposing a bit more than what is needed or ones that don't catch anything and make you appear like you just came out of a downpour. Rather opt for materials such as polyester, polyamide, nylon, these materials when worn can wick away moisture and keep you dry even when you sweat.
A Proper Sports Bra Is Very Essential
If you are a fitness or sports enthusiast and if you are blessed with additional curves, then it is a must-have for you to pick the proper sports bra. This is important as this is going to impact your exercise and body in the long run. Jogging, skipping, and running, ask a curvy lady, the labor is real. Your girls require a high impact sports bras to make them remain in place and to prevent the wear and tear of breast tissues which may occur during big training.
It is recommended that you opt for a lightly padded sports bra so you don't end up adding volume to your already well-decked bust. Full coverage is what you must be searching for when it comes to sports bras. Full coverage bras lessen the risks of spillage and keep you well covered and supported.
Business owners get in touch with wholesale activewear suppliers as soon as possible if you too want to add a wide range of active clothing for curvy women into your retail store. Go through the collections made available and pick the best pieces for your store.
Audio Version:- How Curvy Women Should Be Shopping For Activewear?
Direction:- https://goo.gl/maps/sZbRuy3gUpQ634v56