Get up And Style Your Workout With These 4 Activewear Apparels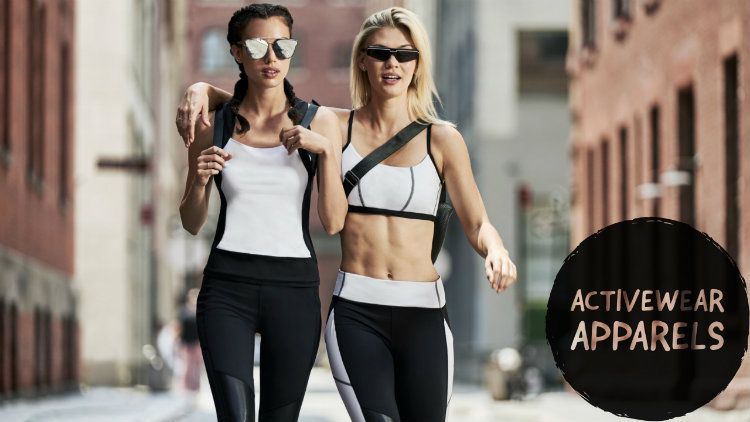 Activewear choices are an integral part of your workout as it will define the quality of your time spent. If you want to have a 'me time, gym time' moment every time you step through the doors of your training yard, then you need to invest in the right activewear choices that will help you accent your workout to the right direction and you will be able to see results more than often which will boost your morale and will help you stay focused. You can also feel the difference with regular clothes as they are most likely to stay wet and damp after soaking in sweat.
The right activewear choices are built in with quality fabric material like bamboo, marine wool, spandex and a lot more that saves you from the sweaty torso and armpits that makes you stench of death and also gives birth to a lot of germs that can affect your skin permanently. So to avoid all of that, all you need to do is read through the content and take a look at the different workout apparel designs available that will be absolutely fit for you. With the designs private label activewear manufacturers are coming up with you can never go out of style and also have the room for the performance factor.
Take a look at these designs that you can choose:
Compression Pullover Hoodies Post Workout
If you are looking for something for your post workout body care apparel then these compression pullover hoodies will be the best suiting for you as you will look ravishing primarily and then the post workout care the body needs, like providing the heat to heal the fatigued tissues, can be replenished by these pullover compression clothes. The best part is yet to come, the recently pumped muscles will serve you the perfect best body shape when you wear these on.
Compression Pants For Better Contour
If you want to look and feel great at the same time then you need to invest in a great pair of compression pants that will give you the best shape and you will also feel the most confident in them. You can wear these to the gym, you can wear them to places outside, and you can also wear them to somewhere professional with a nice- matching skin fit shirt. These pants are versatile and useful in every way.
Invest on the Right Glove
If you want your palms to stay intact and baby soft while you grow Stallone, then you need to invest in the right glove that will keep your palm from blistering when you dead lift, or even pull on weights. Get yourself a pair of workout gloves with a thick layering at the rear end, as at times the layering provided does not cut it and you end up with rough patches of dead skin over the head of your palm.
If you are a retailer looking for the best collection of activewear collection that you can add to your retail stock then you should get in touch with the wholesale activewear suppliers who are bringing you the latest collection of trendy workout clothes.
Direction:- https://goo.gl/maps/YK4oCUUTCC5LJ7G29