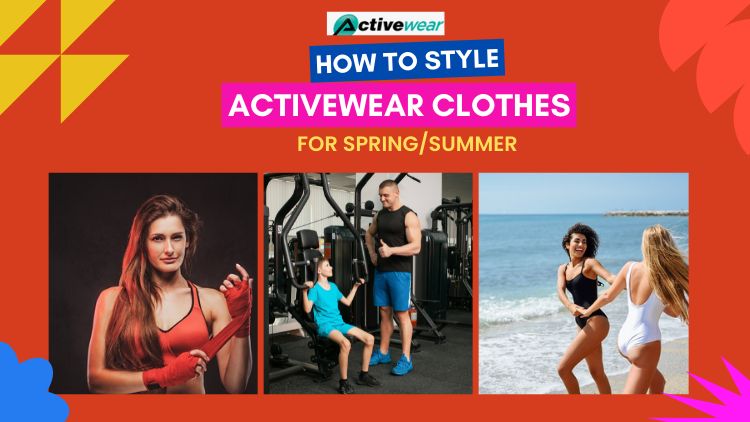 Follow These Three Ways To Style Activewear For Work
If you often wish to wear something super comfortable and casual to the office then you are not the only one, as many women share the same thought process. But the corporate worldcoming with some strict rules and regulations, hardly allow anything like this, though there are some companies who offer certain freedom to their employees, sometimes. But, is it really possible to wear activewear in your office?It is!
Check out These Few Considerable Ideas.
Pay Attention to Details
Carefully paying attention to details can turn any sporty bottom or top more workplace-appropriate. The correct style also has a lot to do with the kind of color that you select. Avoid picking vibrant, weekend-type colors such as yellow, pink, purple, and blue, and stick to shades like red, gray, and black as outfits having these colors can ideally fit into your professional wardrobe. After this, go for particular details that give them a more sophisticated appearance. For example- cowl neck activewear like tees and tops are a great option for the office and you can style them with your blazer and wide-leg trousers.
Pick the Leggings
One of the most comfortable pieces of activewear is a legging. They are effortless, stretchy, and are just the best match with almost everything, from your tunics to cardigans. An amazing way to make leggings a part of your professional attire is by dressing them up, just like you do with your regular tailored trousers. Remember, opt for something that has a shiny touch to it, as it will give you a more polished appearance. Team it with a fit and flare dress and add a long blazer. This will offer you the perfect smart and professional look. To finish the outfit, pick low-profile pumps. An activewear manufacturer usa offers a stunning collection of leggings, that displays different color combinations, gorgeous prints, and patterns!
Try Joggers
Joggers are a very trendy piece of activewear these days. Today, the noted manufacturers all around the world, produce joggers in various materials. A pair of silk joggers can appear classy if you are able to style it the correct way. But, if you are not too confident with the silky material, then you can instead try out a matte jersey material, in some neutral shade. Now based on your work environment, you can pair it. For an instance, if your office follows a strict dress code then you can tuck in a crisp blouse and finish the look with a blazer and if you are allowed a bit more freedom then you can match your joggers with an embellished tee with a cardigan on top.
Are you a retailer wishing to lay hands on uber-stylish, comfortable bulk athletic apparel to add to your store's fitness wear collection? Hurry and contact a renowned activewear manufacturer now!
Relevant Blog:- Why Shorts are Modern Mens Favorite Activewear For Workout?