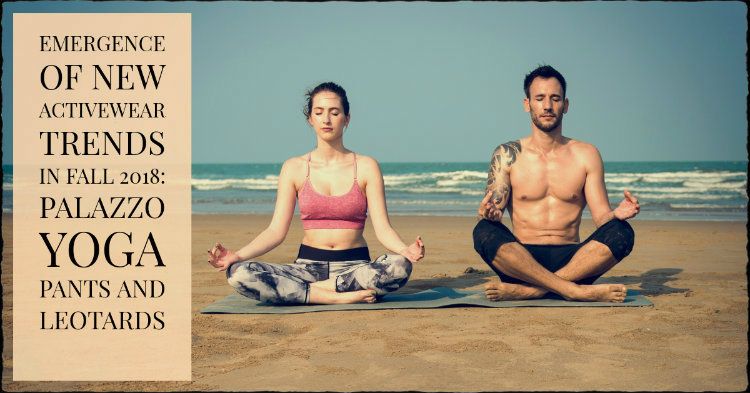 Emergence Of New Activewear Trends In Fall : Palazzo Yoga Pants And Leotards
There is nothing more dynamic than the world of fashion. The designers and wholesale activewear clothing manufacturer makes sure to roll out their new collections in each and every season and surprise us with novelty and freshness. Be it for parties or just to hit the gym and yoga classes, we keep waiting for new garments that are launched in the market, don't we? This proves our excitement to get clad in the most innovative and trending looks!
Similarly, fall 2018 is also about to witness some of the most amazing and offbeat range of clothing styles this year.
Fusing fashion and functionality, with twists being offered to the classic styles, these style statements are multi-functional and immensely stylish!
Surprisingly, the trends swirling around for fall 2018 in the activewear category speak of something different, without giving up on comfort or convenience of the fitness freaks.  Be it the palazzo styled wholesale yoga pants, or the leotards, there will be no shortage of options for you!
The Activewear Pieces Inspired by Dance
Do you know that women look beautiful in the ballet dresses, which is a very popular dance form? Wish to wear a ballet dress, even though you are not a dancer? Worry not, as the activewear market has recently brought in the ballet inspired fitness clothes for the women.  From the full sleeved and tight fitted crop tops with deep necklines to the flattering sexy open backs of the fitness tops, wrap sweaters and ankle ties, you get endless options to try out!
The High Slit Palazzo Yoga Pants
We are all aware of the buzz around palazzo pants in mainstream fashion. Do you want to rock them for your yoga sessions as well? Here is the good news: the high slit palazzo styled wholesale yoga pants, are here! They are extremely figure flattering and suit each and every body type easily.  They are flowing in silhouette, and basically the hybrid of palazzo pants and boho pants.
Love For Leotards
We all love flaunting our curves in the sexy leotards, isn't it? The onesies of last year have evolved into the beautiful leopards in fall 2018, and this is definitely a milestone!  The body contouring and figure flattering leotards give full body coverage ad support to the fitness freaks!
The Velour Joggers and Extravagant
Want to sport something lavish and stunning at the boring workout sessions? Pick up the velour joggers! Made of soft and smooth textured velour fabric, these pants are available in different colors and styles, allowing you to style them with pullovers or sports bras!
Thus, the scope of fitness fashion for Fall 2018 is huge and you must not step away from experimenting.
Direction:  https://goo.gl/maps/sZbRuy3gUpQ634v56