Best Womens Activewear Trends For The Coming Season!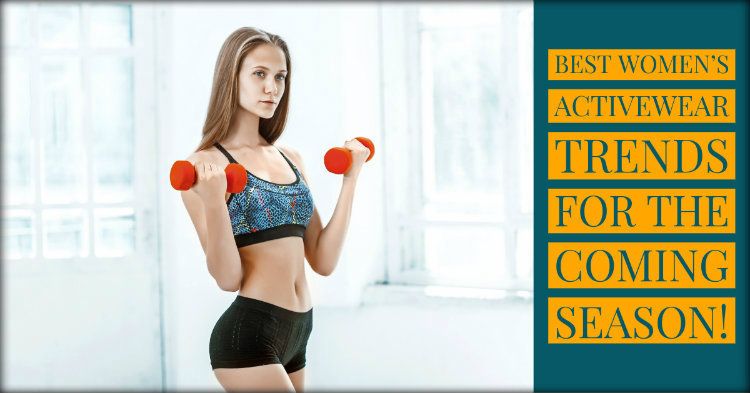 If you are still obsessing over summer trends, then the time has come to move on and think about which ones to follow in the coming season. Preparing your bulk order list for the next Fall Winter collection is not going to be easy, if you don't have the basics well founded.
When it comes to women's activewear, the options are numerous, and you need to take a look into what will work – rather than surfing pages of ambiguity on the internet. While the big lifestyle mags are dropping hints everywhere, the real trick is to be able to pick them up correctly.
But, we have decided to make the job easy for you and here's a list of the trends that are likely to be featured heavily in wholesale womens activewear –
1.Oversized Sleeveless Jerseys
This is the basketball jersey equivalent of the boyfriend denim and it is worn more like a dress that goes all the way to the thighs. The choice of color for this trend is likely to be red or anything vibrant and it would pair very well with denim distressed shorts and white sneakers. The dress is full of attitude, comfortable and can be accentuated further into something more badass – by adding a leather jacket on top. That would take care of the nip in the air as well and keep your customers very stylish!
2.The Crop Polo T shirt
If your customers are tired of wearing the same old things to the gym, then the crop polo is going to be a refreshing change of pace. It is comfortable, good looking, stylish, and can easily be worn for workouts – plus it also shows off the waist that you have worked so hard to achieve.
Crop polos are also a great option for outerwear and are known to be paired with distressed booty shorts, sports leggings, and super skinny denims as well. Whether you like your heels, platforms, or sneakers, this crop polo shirt goes well with them all.
3.Varsity Hoodies
Campus style is likely to be back again this fall winter season and people cannot wait to get enough of it. The varsity hoodie offers a clean look and looks absolutely amazing with almost everything – be it shorts, denims, or leggings.
Going for dual light colored combos is key and that is what will make your customers go ecstatic with your collection.
These are the 3 things to order from your wholesale activewear manufacturer as they are likely to come back in the coming Fall. Being the early bird in regards to these trends could mean better deals, more savings, and a higher profit margin. So, what are you waiting for?