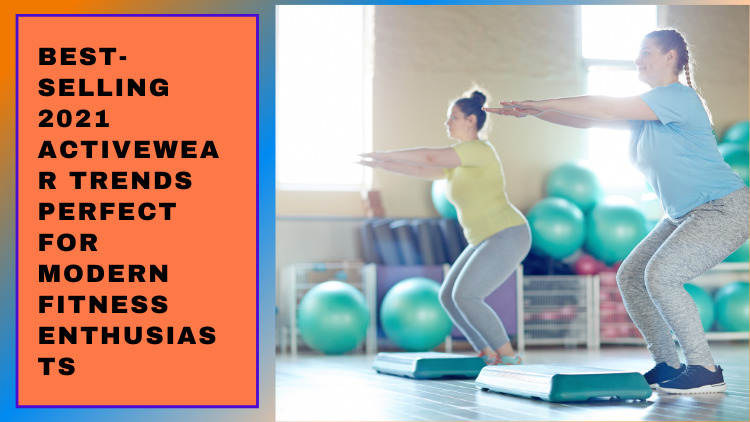 Best-Selling 2021 Activewear Trends Perfect For Modern Fitness Enthusiasts
This has consequently led to the demand for premium sportswear pieces. In fact one of the sought after sportswear companies in USA have designed a collection of apparel pieces that you can look through. Therefore, check out the online store to know more.
 Expect to find asymmetrical, multi-strapping, and cut-out details that will make it big in 2021. These are inspired by the runways for added dram and will add an appealing edge to the outfit as well. These are some of the elevated tried-and-true active silhouettes that will be loved by the fashion forward fitness junkies.
The classic bottom-wear, biker shorts will be a rage in 2021. These will be available in a plethora of colors and patterns that will amp up the summer workout style. For the people who like a low-key subdued style, a classic black pair is a perfect addition to your daily fitness wear attire. These can be styled with bra tops for the maximum fun!
Workout jumpsuits are one of the boldest silhouette trends of the moment. These are inspired by the 90's unitard style and are less embarrassing in appeal. The modern sophisticated versions are a popular choice for the customers who wish to stand out for their apparel choices because why not?
Do you love matching sets? Well, good news because 2021 is all about co-ordinated outfits that are perfect for people who love chic and personalized clothing pieces. These outfits are great for workout classes to running errands.
Comfort is key which the most significant feature of the 2021 activewear. It reflects the continued emphasis on self-care and calm which is essential for a mindfull living. Since we all are thriving in a primarily at-home existence, this calls for envisioned loungewear, like head-to-toe knitwear sets, versatile leggings and cycling shorts with relaxed tees and oversized hoodies, etc.
Contact one of the sought after private label activewear manufacturer and browse through the vast assemblage of clothing pieces designed by the supplier. Business owners can even get custom apparel designed especially for their store. Hence, reach out to the help team communicating your bulk needs.
Audio Version:- Click Here
Relevant Blog:- Activewear Trends That Will Reign The 2020 Fashion Scene
Direction:  https://goo.gl/maps/sZbRuy3gUpQ634v56
Video Version:- Click Here