Athletic Wear Should you Choose Them and Which Ones are Trending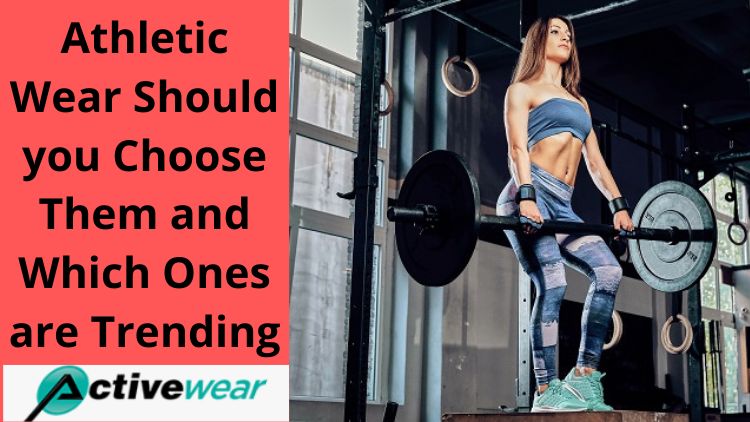 You might wonder, "what is the point of dressing up in athletic wear for my favorite sport when it is only going to make me sweat?""The same old cotton tee and a pair of shorts won't do?" However, the right athletic wear indeed makes a huge difference to your performance in any sport, training or workout. In fact, one of the most renowned athletic wear manufacturers offers a fantastic assemblage of uber stylish athletic clothing in Brisbane!
Why Should You Opt For Athletic Clothing?
The clothing piece you wear certainly affects you. If it didn't then there wouldn't have been so many kinds and variations today. When you go for the right athletic wear, you feel more confident as you see it not just fits you well but satisfies your tastes, providing you the right support. To explain it with an example, it can be said that, when you feel comfortable with what you wear, you will be likely to focus more on your workout and the increased confidence would lead to an enhanced performance. Additionally, the athletic wear you go for, would keep you active for the specific activity that you aim to perform. After all, the density and kind of fabric in your athletic clothing are based on the activity it is meant for. Today many of the athletic clothing also comes with special moisture-wicking properties.
All these Reasons Prove That Athletic Clothing is Far Better Than Your Old, Worn-Out Tee and Shorts.
Which Athletic Clothing are Most Trending These Days?
Take a look at some of the most popular types of athletic wear that you may want to consider.
The Gym Tank Tops
During your workout routine, the gym workout tank tops provide the versatility that you have been look for. The quick dry fabricused in such tops helps you to get rid of the sweat in absolutely no time and the overall fit makes it extremely comfortable for you to do your workout. You can also wear such tank tops with any workout pants you like.
Long-Sleeve Compression T-Shirt
The long-sleeve compression tee is quite popular among all the successful athletes around the world. Often consisting of stretch-mesh underarm panels, they offer the required ventilation to different parts of the body. It also boasts of an anti-odor technology and a special UPF feature that helps to protect your skin from the scorching heat of the sun. if you are a business owner reading this blog and wondering how to get hold of high-quality, voguish sportswear then without waiting any longer, connect with only the top among the sportswear manufacturers in USA!
Sleeveless Training Shirt
The last thing that you would want to experience during your training is the feeling of suffocation due to an uncomfortable outfit. If you are someone who takes comfort as your utmost priority during a workout then the sleeveless training shirt will work great for you. It will offer you freedom of movement without hindrance. Also, such shirts are often made using the dri-fit technology that helps to get rid of the moisture, thus offering a cooling effect.
Half-Sleeves Running Tee
While performing your favorite sport, now you don't have to worry about getting wet or cold. The running t-shirt is especially designed for fitness-conscious men exercising in cold weather. It's such a remarkable piece of athletic top that offers you with sufficient insulation and warmth to sustain your performance in chilly weather conditions. The use of a flexible fabric, the body-hugging feature and the half-sleeves look makes this a no. 1 choice of most fitness-conscious men.
Compression Shorts
The compression shorts are created in such a way so as to produce compression in your butt and thighs. Made up of a stretchy material, the compression shorts prevent injury and enhances your performance. They help to reduce muscle soreness and fatigue, during and after the workout. In addition, they promote blood flow, improving better oxygenation to the athletes apart from allowing for an effortless workout.
Training Tights
The advantages of the training tights go beyond just comfort.Crafted out of stretch fabrics such as polyester and spandex, they allow a great flexibility and freedom of movement. The tightness of such a clothing piece also prevents friction against your skin. Some of these tights also come with elastic panels to support your muscles such as the lower back muscles.
Being a business owner, if you are thinking of refurbishing your store by grabbing some unique and practical sportswear then hurry and contact one of the most admired sportswear manufacturers in UK! The collection brought by such a supplier is bound to catch your attention! So, drop a mail now!
Audio Version:- Click Here