Activewear Trends That Has Created a Buzz In This Year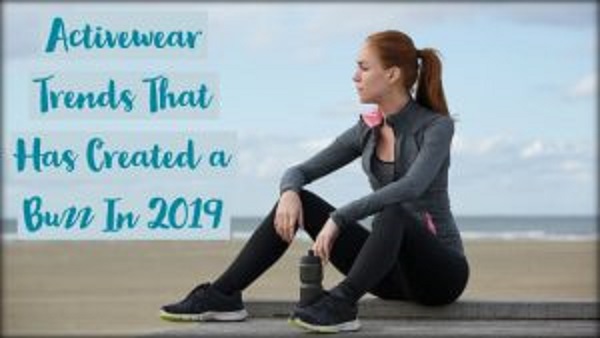 Summer is here and we're already panting in this sweltering heat. No wonder, alfresco workout , music festivals and beer gardens become a go-to activities for some summer fun. Whether you're enjoying the sun by the pool or planning to hit the zumba class for the weekends, summer is the perfect time to try new styles and make a statement.
The emerging summer active wear trends are super stylish and comfortable. Not just for the gym, but these can be styled as part of your casual wear as well. In fact popular activewear manufacturer USA have come up with a unique collection you should definitely have a look at. Hence, read on the blog below to know more about the same.
Animal prints
Summer is looking wild with the array of crazy animal prints that has been incorporated in active wear clothing. Designs like leopard print, snakeskin, zebra print , etc has become somewhat of a trending motif amongst the gym goers. People are increasingly opt for these wild versions to create some style statement at the gym. In fact the animal printed clothing makes it easier for fitness fashion enthusiasts to style their outfits with other complementary pieces as well. Hence, be it in the form of bright prints or monotonous colors, you can simply browse through to find the perfect animal printed attire for yourself.
Co-ordinated sportswear sets
There's nothing like a pair of newly co-ordinate sportswear that will make you want to smash your next workout routine. This trend will not only motivate your gym goals , it is also a powerful athleisure trend that works well beyond the gym as well. Be it Dua Lipa or Gigi Hadid , they're constantly spotted wearing these super trendy co-ords whether they are en route to the gym or the brunch. With the help of these clothing , consider updating your loungewear with these super comfortable athleisure clothing pieces.
Cycling shorts
Remember when we all first spotted Kim Kardashian in cycling shorts and pretty much everybody lost their minds ! The summer trend is re-emerging for 2019 and it is definitely going to stay for longer. You don't need to train for Tour De France to wear cycling shorts out in public. These super versatile clothing piece is everything you can ask for in an athleisure clothing. You can either opt for the solid colored pieces or simply browse through and find the quirky printed pieces that works well as part of your summer outfit as well.
Tie Dye & Ombre
Do you love revival clothing pieces ? The chances are that the next trend will definitely be one of your favorite. Tie-dye is back with an absolute force this summer to offer a kaleidoscope of captivating patterns. The re-emerging tie-dye trend is super nostalgic in nature , given that it is reminiscence of the fun 80's style. The 2019's updated version is super unique which preserves the retro style by coming up with minimalist as well as maximalist patterns.
Business owners who want to include quality clothing pieces in their store can get in touch with one of the popular activewear manufacturers. All you need to do is have a look through the vast collection of clothing pieces, state the bulk needs to the help team.